Sailors shine on turbulent waters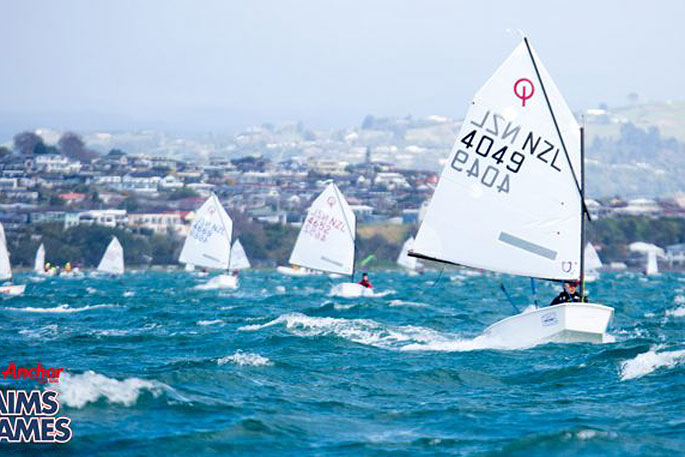 Amelia Angus credits her Anchor Aims Games sailing double victory to being able to bail just as fast as she can bail.
The 12-year-old Remuera Intermediate student emerged on top of the girls fleet after a wild three days of competition, with gusty spring squalls turning Tauranga Harbour into a washing machine at times.
Angus says the past three days have been pretty full on with reading wind-shifts often a secondary consideration.
"When it was really windy, I was bailing up to three times in the up-wind legs," Angus said.
The overall boys winner, George Rush from Kristin Intermediate, agreed it was a challenge but relished the chance to test his skills.
"When it got breezy, it was pretty tough and even when it was light, it was painful waiting for the breeze," Rush said.
Angus comfortably added to her year 7 title last year facing off against second place holder of Lizzie Shapland of Auckland Diocesan School for Girls.
Rush came back fighting this year after a frustrating AIMS regatta in 2016, beating Mason Mulcahy of Takapuna Normal Intermediate school on count back after winning the final race of the gold fleet.
See more photos here!
More on SunLive...