Salvage operation for sunken vessel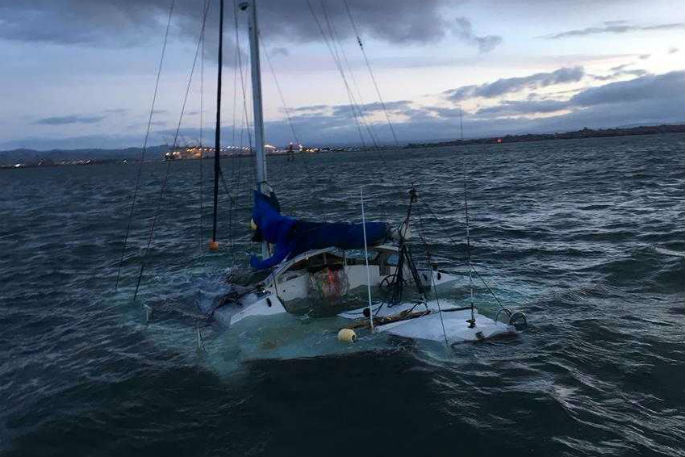 An old trimaran has sunk on its mooring in Pilot Bay, Mount Maunganui.
Bay of Plenty Regional Council's Maritime Pollution Prevention Officer and Regional On Scene Commander Adrian Heays says staff have been working with the owner to remove the boat but it has flooded and sunk.
"The wreck is approaching the bottom but the mast can be seen sticking out of the water. There is some sheen visible around the wreck but we expect only minor traces of oil remain as the vessel has been repeatedly flooded and then pumped out to prevent sinking."
Efforts to pump water from the wreck and re-float it were unsuccessful and abandoned this evening.
Adrian
and his team will reassess the situation at first light tomorrow morning and ensure prompt action is taken to remove the wreck.
Boaties are advised to take extra care to avoid the wreck in the Pilot Bay mooring area.
More on SunLive...