18 motorcyclists killed on Bay roads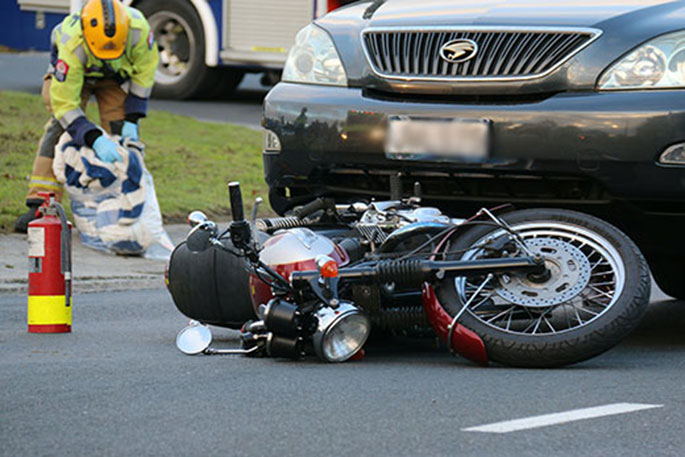 Total of 18 motorcyclists have been killed on Bay of Plenty roads in the last five years.
An additional 164 people have received serious injuries - many with a lifelong impact.
In an effort to put the brakes on our motorcycle road toll, ACC has kick-started Motorcycle Awareness Month.
The month is supported by the Bay of Plenty Regional Council and the Motorcycle Safety Advisory Council (MSAC).
Bay of Plenty Regional Council Regional Road Safety Coordinator Jenny Mack, says motorcyclists and scooter riders are vulnerable and will always come off second best in collisions.
"We want to get the word out about two exciting opportunities that can improve riders' chances on the road. Ride Forever motorcycle training and the free 10-point motorcycle safety check.
"Riders (or members of their family) can take their bike into Bayride Motorcycles, Moto City or Tony Rees Motorcycles for a free pre-season check-up. The idea is for every rider to be ready for the season.
"We want to tackle our motorcycle toll, far too many people are dying on Bay of Plenty roads."
ACC Motorcycle Programme Manager David Kielty says motorcycle deaths and injuries have a serious impact on the Bay of Plenty – one of the country's top riding destinations.
"We need to start this conversation. Motorcycle crashes cost ACC$6.9 million in the Bay of Plenty alone. And more importantly they shatter lives. This is not a small problem.
"Last year was a tragic one for motorcycle safety with 52 motorcyclists killed across New Zealand. That made up 16 per cent of the overall number of road deaths. Motorcyclists are only 3 per cent of all road users. The road toll shouldn't be this high.
"We've chosen to start a conversation this month because it's the start of the riding season. Riders across the country are wheeling their bikes out of winter-storage and taking to Bay of Plenty roads in increasing numbers.
"It's an important time for riders to check their bikes, skills and gear. It's also a good time to remind other road users to keep an eye out for motorbikes – they can surprise drivers when they're used to looking for larger vehicles.
"We're using yellow helmets as visual reminders of the importance of motorcycle safety. Photos of the helmets in unusual places on the Ride Forever Facebook page to make people think."
More on SunLive...