Shopper wins Pacific cruise for two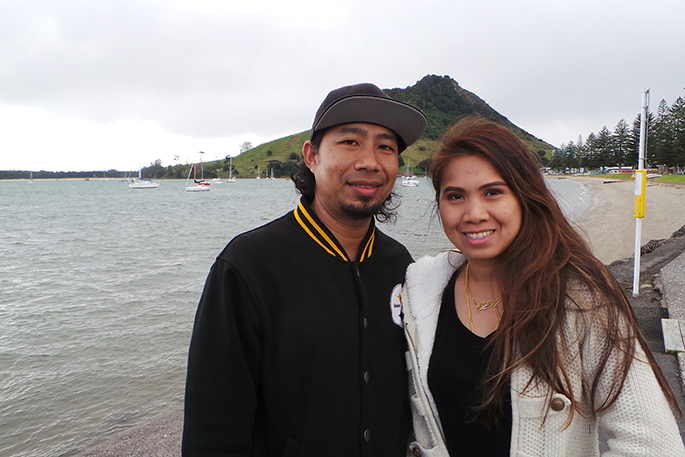 It turns out the simple act of shopping can be very rewarding, especially in the Mount Maunganui CBD.
Shoppers who frequented any of the business on Mount Mainstreet in August were eligible to go in the draw for an eight night South Pacific cruise for two from Travelcom.
Arataki resident Panarat Aroonsirisak was looking for a present for her friend's birthday when she purchased an item from Fashion Bible.
That put her in the draw for the competition – although she admits she forgot about it entirely until she was phoned last week and told she'd won.
She says it will be her first time on a cruise ship, and her first trip to the islands.
"It's great, because having a cruise ship holiday is one of my dreams. My partner promised to take me one day, but not at the moment because we're trying to save money. But now we have a free trip. It feels like a big birthday present."
She adds she's never won anything this big before.
"I'm usually the one who never has luck!"
Mount Mainstreet manager Ingrid Fleming says there were at least 5000 entries into the competition, which ran for the month of August at every store on Mount Mainstreet.
"I'd like to thank everyone who shopped on Mount Mainstreet in the month of August. It's a pity there can be only one winner!" she says.
The next big event on the Mount Mainstreet calendar will be The Weekend Sun Mount Busking Festival, coming on October 8.
Free to enter, there is over $3000 in prizes and cash to be won. For entry forms, go to www.mountmainstreet.nz
More on SunLive...