Bay of Plenty rugby celebrates te reo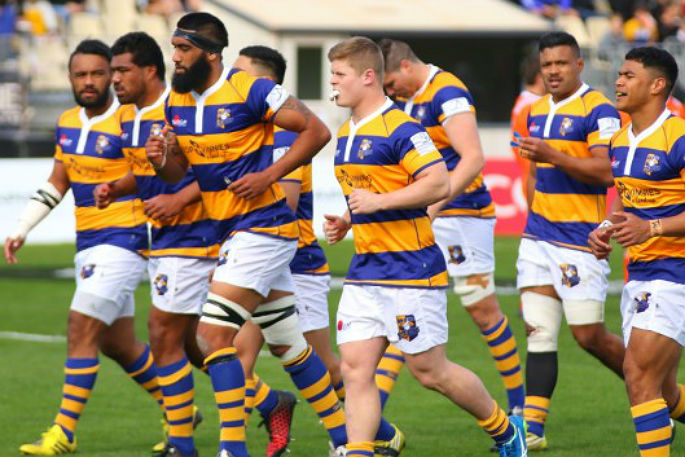 With the Bay of Plenty having some of the highest numbers of Maori engaging in rugby, the Bay of Plenty Rugby Union is proud to be celebrating Te Wiki o Te Reo Maori 2017.
Maori Language, which runs September 11-17, is a nationwide initiative driven to promote and revitalise the Maori language throughout Aotearoa.
The Union sees rugby as a vehicle to promote and revitalise te reo Maori.
Bay of Plenty Rugby Union CEO, Mike Rogers says the Union's commitment to upskilling in te reo Maori is set to align with their new Strategic Plan and is a reflection of their commitment to their Te Waiariki Maori Rugby Strategy.
"As an organisation that has a significant role to play in our community we feel it is our responsibility to do our part in supporting Te Reo Maori."
"Rugby through our club and school networks connect with a very high percentage of our population."
The Union aims to grow their own cultural capabilities as an organisation by upskilling their staff and also to lead the way for the wider community to 'korero te reo Maori – speak the Maori language'.
"We hope through our leadership of this activity we can encourage not only our rugby community but the whole of the wider Bay of Plenty community to be active in celebrating Te Wiki o Te Reo Maori 2017."
In celebration of Te Wiki o Te Reo Maori BOPRU have created 'kupu o te ra - word of the day' videos, for each day of the week.
These will be released via social media, delivered by players from representative teams including the Steamers, Volcanix and Under 19s.
"The inclusion of a variety of players, from various ethinic backgrounds, is our way of showing that we aim to be all inclusive with te reo Maori and hope to contribute to normalising the use of te reo Maori by all in workplaces, on the sports field and throughout the community."
Another initiative BOPRU have adopted is the display of te reo Maori resources in the Bay of Plenty Rugby Union office, including various greetings, simple phrases, basic pronounciation tips and a variety of rugby terminology for all to learn and utilise in their daily lives.
"These have been set up to encourage staff, players, stakeholders and others to learn basic te reo Maori on their own accord in a safe environment."
"The inclusion of such initiatives is also intended to bring about more efforts for inclusion of te reo Maori within our working environment and our rugby community where we hope normalisation is the result."
"Rugby influences people of all ages, genders and backgrounds, and if we can play our part in using this as a vehicle to revitalise and encourage the use of te reo Maori then we are true to what rugby stands for in the Bay.
"We hope to lead the way so that other Unions can look at the mahi (work) we do and can too realise the importance and place that te reo Maori has in rugby."
More on SunLive...