Principal shuts down rumour mill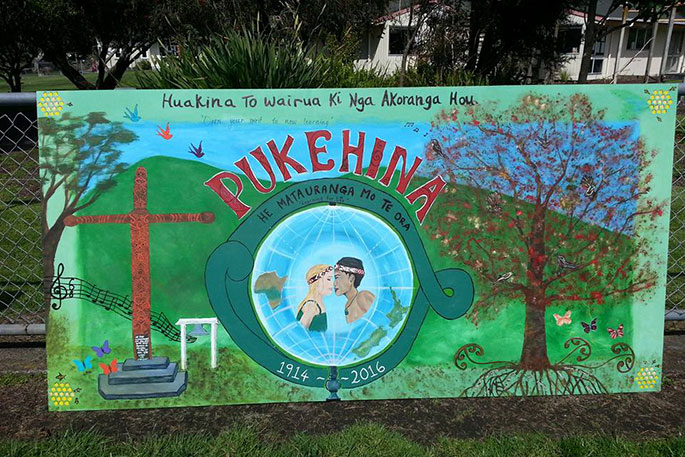 The principal of Pukehina School is reminding the public, once again, they will not be closing down.
Pukehina School principal Roger Reid says recent rumours surrounding the school's closure is having a detrimental impact on their school's growth.
"There's a lot of gossip out there, being told to prospective parents that we are closing at the end of the year," says Roger.
"This is incorrect and it's hindering our roll growth."
"We have received no correspondence from the Ministry of Education that the school will be closing, they have just raised concerns of our falling roll."
"We've been asked to show them what strategies we have in place to grow our school."
The school, which currently has a roll of eight students, was advised by Ministry of Education earlier this year to create a set of strategies to help build the roll.
Some of the strategies have included making regular updates about school activity and student achievements across social media platforms including the school website and Facebook.
Regularly sending out brochures and fliers detailing benefits of enrolling and tidying up the grounds, says Roger.
"Our Board of Trustees have strategies in place to grow our school but we need more than that."
"We are surrounded by Otamarakau and Pongakawa – both of those schools have physically, strong communities which support the schools, be it wealthy farmers or the likes."
"We actually don't have a physical community as such," he says.
"Our students come from Pukehina beach, which has a transient population and students can get on a bus to go to any school they like."
"So when you've got people out there actively saying that the school is closing and other schools saying this about us, it's difficult for us to try and grow our school."
Roger says another strategy has been to engage local iwi, Ngati Whakahemo and Ngati Makino in attempt to help connect ties and build a community around the school.
He has also opened the school to local community members to share their skills and talents with students and will be hosting open days for parents and grandparents.
"In a small school you have a different culture of care, we look after each other and because of that our students feel safe and secure," says Roger.
"We've always prided ourselves on assessing children's individual needs, because there's only a few of us, all students are valued and respected in a different way," says Roger.
"Each student has a voice and we have time to get around to everybody all the time."
"I go out in the playground, my students come up and give me a hug – you don't get that in big schools."
He says the school has some exciting future plans and will continue to focus on building its student numbers.
More on SunLive...