Dead bees raise concerns at Papamoa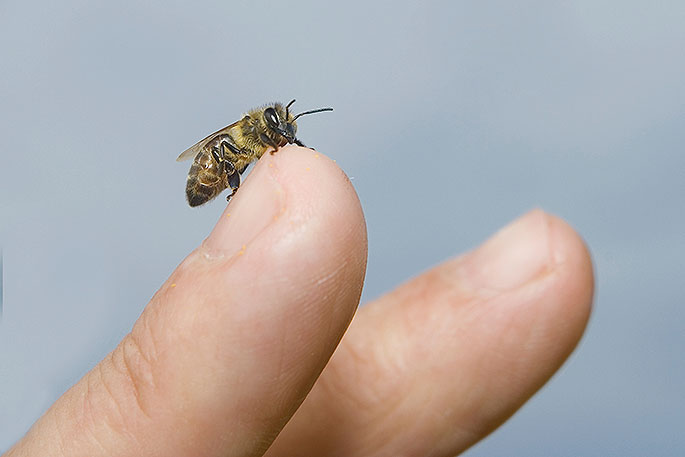 Click the image above to view slideshow
A number of bees spotted washed up on the shorelines near Papamoa Beach are concerning locals.
The bees have been spotted at a beach in Papamoa east, around Motiti Rd and Karewa Parade.
Thurla-Dene Solomon, a local from the area, says she has spotted a number of bees in the area.
"My husband and I usually walk at low tide between Motiti and the end of Karewa Parade and have been noticing so many bees along the shoreline, struggling and looking generally bad.
"We pick them up with shells and put them in the vegetation in the dunes, but after a while there are far too many.
"Most are able to grip hold of the shells, then we just walk up to the vegetation and put them there."
Thurla is concerned as to why the bees may be appearing on the beach.
Asure Quality apiculture technical manager, Byron Taylor, says locals should not be concerned.
"It's reasonably common to see dead bees around at this time of year.
"These are often the older bees that have overwintered with the colony. Depending on the state of the hive, these older bees can also have higher pathogen loads or varroa mite damage.
"Many of these older bees are foraging in inclement weather with pollen and nectar resources that are just getting started for the season," he says.
"Therefore, many bees die on foraging trips due to disease, old age, chilling, or lack of energy to return to the hive.
"In coastal situations, a portion of these bees can be blown off shore and be unable to return. These bees wash up on the shore and congregate at the high water mark.
"Due to this congregation effect, and the lack of vegetation making them easier to see, these dead bees are noticed more frequently than those that die over grass or forested areas.
"On the plus side, significantly more bees do carry out successful early spring foraging trips, allowing the hive to raise the next lot of young honey bees."
More on SunLive...