Secrets of Election 2017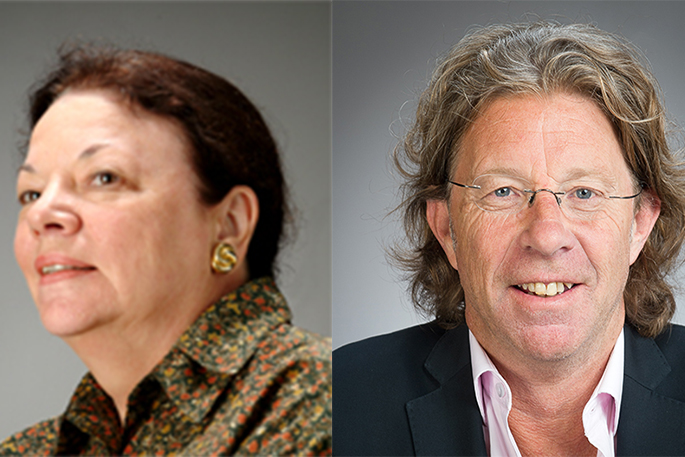 Political scientists Dame Margaret Clark and Dr Jon Johansson will examine the 2017 election campaign for the third lecture in the new University of Waikato Tauranga public lecture series.
In 'Election 2017: Change is on the way - ready or not', Dame Margaret Clark and Dr Jon Johansson from Victoria University will discuss the election in terms of New Zealand's political history, its cycles of politics, and campaign performance.
They will also reveal some of the political, leadership and policy challenges facing both the incumbent and challenging political parties as campaigns hit high gear.
Potential government formation outcomes will also be a feature of their analysis.
This free lecture will take place at 6.15pm on Thursday September 14. Due to the popularity of the series to date, this lecture has moved to a larger venue at the Tauranga Racecourse to accommodate audience numbers. Registration is essential.
Dr Jon Johansson is a Senior Lecturer in Comparative Politics at Victoria University of Wellington. He is a well-known political commentator, having regularly appeared during the last 15 years across media platforms. Jon specialises in US and NZ politics and will be an analyst on TV3's election night coverage. He has written several books, including 'Two Titans: Muldoon, Lange and Leadership', 'The Politics of Possibility: Leadership in Changing Times', and 'US Leadership in Political Time and Space'.
Dame Margaret Clark is the distinguished Emeritus Professor of Politics at Victoria University of Wellington. Margaret began chronicling New Zealand Elections in 1987, the first in an ongoing series of election books that continues to this day. She has edited volumes on a range of NZ Prime Ministers, including Holyoake, Fraser, Kirk, Rowling, Muldoon, Lange and Bolger.
For more information about the Tauranga Public Lecture Series visit waikato.ac.nz/go/tauranga-lecture.
More on SunLive...