Redirecting phone providers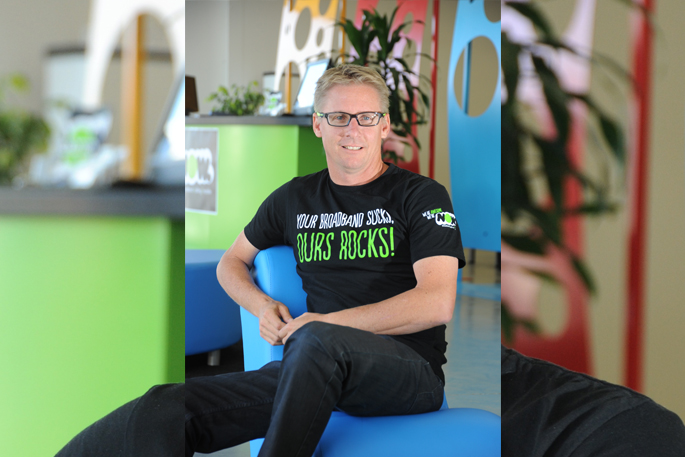 Click the image above to view slideshow
Another new phone and broadband provider is making a direct line to Tauranga residents' homes.
The Hawke's Bay-based phone and broadband provider NOW has over 12,000 customers and more than 70 staff, with offices already in Hawke's Bay, Rotorua and Wellington.
The company will be open to Tauranga locals on September 30, as part of its continued efforts to offer provincial New Zealand "a customer-led telecommunications service."
"NOW's success to date comes down to getting the basics right and providing good old-fashioned customer service," says NOW CEO Hamish White.
"Small things like answering the phone within a few minutes, and speaking to someone in New Zealand, has gone a long way.
"And, as part of our launch in to Tauranga – we are pushing the service model even more, and will be providing customers an in-home service offering they can't get elsewhere."
NOW's service-centric business model boasts its own field technicians and an in-home techspert service, which is part of what sets this company apart from its competitors- NOW is New Zealand's only telco that will come to your home and sort out issues.
Hamish says this, coupled with unrivaled accessibility and responsiveness to customers' phone and broadband requirements, is a unique proposition the big players can't compete with.
"From day one we have felt the opportunity to add value and carve out a defendable point of difference in the industry."
"We are excited about helping people in Tauranga with their total digital and technology set up in their homes, beyond just phone and broadband. Whether it's improving Wi-Fi and sorting dropouts, setting up a Smart TV, helping to optimise streaming or gaming experiences, or sorting computer issues." Hamish says NOW has also become very successful in the business market, with a commanding presence in the professional services sector.
Most recently the company partnered with international giant, Mitel, to bring business customers cloud-hosted PBX, Unified Communication and Video Conferencing services.
Hamish says the company's market share with accountants, real estate agencies, law firms and medical practices is "phenomenal".
"The team at NOW is really excited to be rolling out in to Tauranga as we cement our vision 'to bring the possibilities of our customers' digital worlds to life'," he says.
"We can't wait to help more customers wrangle the technology they're struggling with at home, and to help businesses realise their digital capabilities."
More on SunLive...