Low contamination risk for WDC Water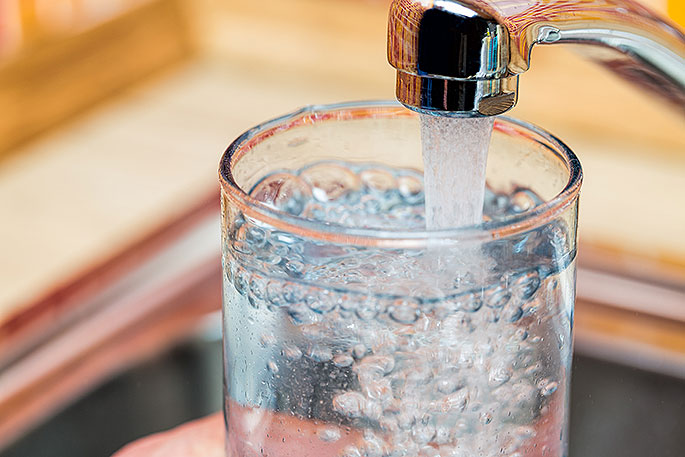 Click the image above to view slideshow
District water supplies for the Whakatane area have been revealed as having low contamination risks, in a recent report.
The Whakatane District Council's Projects and Services Committee received a report last week, which concludes that the use of chlorine and UV treatment means that the microbiological contamination risk for most District water schemes is low.
The Murupara water scheme is the only exception to this, as it has range of proposed upgrades during the 2017/18 year to address water treatment shortcomings. These upgrades are subject to community consultation.
Infrastructure General Manager Tomasz Krawczyk says the Council's Three Waters team will seek to install chlorination and UV light sterilisation processes to guard against contamination and, in the meantime, water quality testing is being undertaken every three days.
"Anecdotally, past community preferences are understood to have opposed the introduction of chlorine treatment, but if the Murupara water supply remains untreated, it does mean it is vulnerable to contamination risks similar to the situation which impacted the Havelock North community earlier this year," he says.
"We would definitely like to address the risk of contamination and will be working with the Community Board to get the community's feedback on a planned chlorination and UV treatment upgrade, as a matter of urgency."
Works are underway on a number of water schemes including the planned installation of residual chlorine monitoring technology.
This provides early warning of any contamination entering reticulation systems via backflow from industrial or agricultural sources, or pipe failures.
New or replacement Water Safety Plans and Catchment Risk Analysis documents are also under development for the Plains, Edgecumbe/Te Teko, Taneatua, Ruatoki, Waimana, Murupara and Te Mahoe water supply schemes.
The required documents are expected to be completed in October, bringing all of the District's main water supplies into compliance with District Health Board requirements.
Other planned water supply improvements will be carried out through existing budgets, or included in next year's Long Term Plan process.
More on SunLive...