Weather in a minute with Rosalie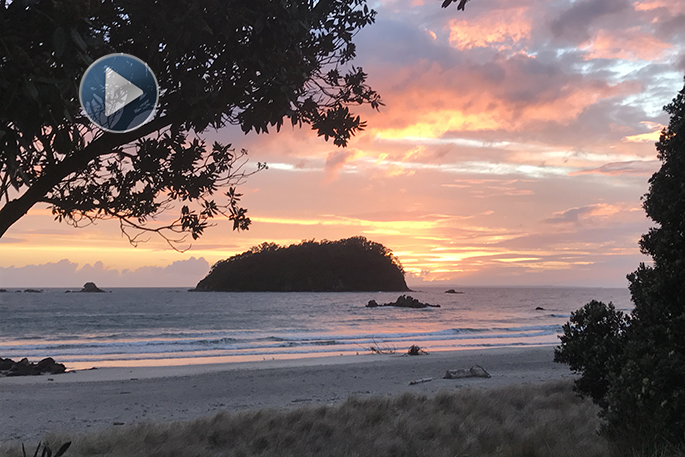 Click the image above to watch the video
Civil Defence NZ has issued a beach and marine tsunami threat warning for Chatham Islands, Pegasus Bay, Northern Coasts of Hawke's Bay and East Cape following the 8.2M earthquake near Chiapas Mexico on September 9 at 4.49pm.
Unusually strong and hazardous currents and unpredictable surges are expected near the shore in these areas and may continue for up to 24 hours.
The weather forecast today for the Bay of Plenty is for rain, possibly heavy​ and ​thundery, easing to a few showers in the afternoon. There'll also be gusty north-westerlies.
It's a two-clothing layer day today with a high of 15 and an overnight low of 5 degrees.
This day in NZ history in 1976 the Wanganui Computer legislation was enacted. The establishment of New Zealand's first centralised electronic database – the 'Wanganui Computer' – allowed Police, Ministry of Transport and Justice officials to share information via hundreds of terminals around the country. It recorded motor vehicle registrations, driver's and firearms licences, traffic and criminal convictions, and personal information about large numbers of New Zealanders. It was considered 'the most significant crime-fighting weapon ever brought to bear' in New Zealand. Critics were unconvinced. Civil libertarians protested, likening it to something from George Orwell's 1984. On 18 November 1982, 22-year-old anarchist Neil Roberts was blown up by his own gelignite bomb as he tried to enter the computer centre.
A quote for today from Indian poet Rabindranath Tagore "Clouds come floating into my life, no longer to carry rain or usher storm, but to add colour to my sunset sky."
Have a great day!
More on SunLive...