Demolition for historic building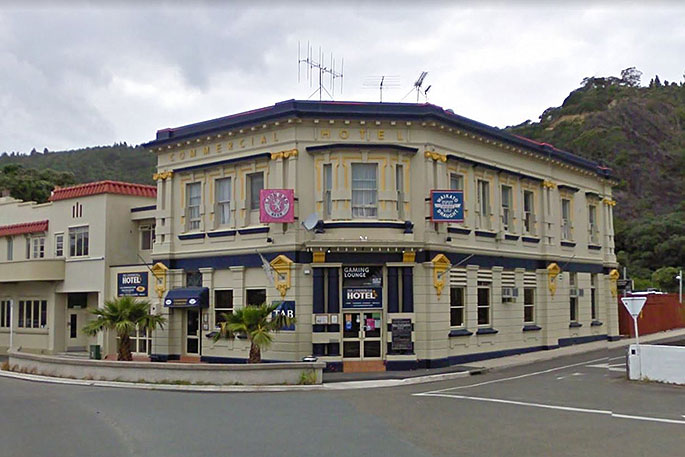 Work will begin on Monday to demolish the art deco portion of the old Commercial Hotel in Whakatane.
The 1939 art deco portion of the site is being levelled, before it and the neighbouring former Bank and public house will be resurveyed and sold. The corner pub building will remain on the site.
The building is currently owned by Bay of Plenty Regional Council, who made the decision to sell the property earlier this year.
The Regional Council's Property Manager, Annabel Chappell, says a key reason for the demolition of the section, which is earthquake-prone and derelict, was to ensure the preservation of the historic corner public bar.
"Currently the 1939 building is an earthquake and fire risk and we would not want anything to occur which could see the town lose a valuable piece of history, in the corner pub. Although we are conscious that the 1939 hotel holds a special place in many people's memories, it has no real heritage value."
The Regional Council say they are keen to see the site being developed in a way that is complementary to Whakatane District Council's Town Vision.
The majority of the demolition work will be done from the rear of the building and won't be visible from the front building façade until the final stages of the project.
The demolition of the art deco building is expected to reduce the fire and vandalism risk to the historic corner pub.
A karakia ceremony is being led by Ngati Awa on Monday morning before work begins to demolish the building.
More on SunLive...