Te Ururoa's campaign for Waiariki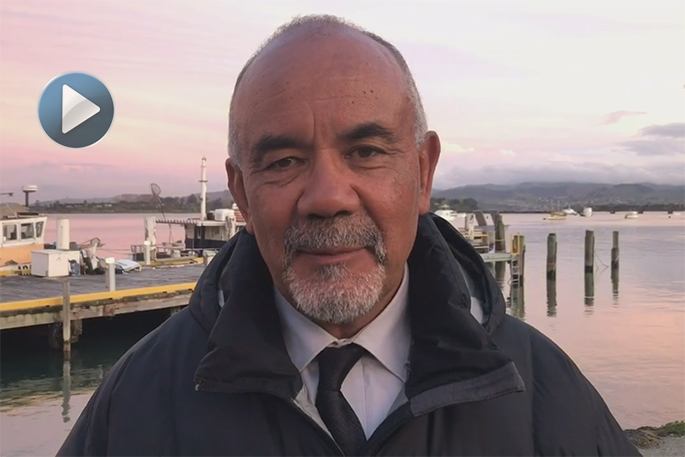 Click the image above to watch the video
Incumbent Waiariki MP Te Ururoa Flavell might be Minister for Maori Development and Maori Party co-leader, but he's still got time to campaign in his electorate seat.
The fourth-term MP has been travelling the length and breadth of the large electorate (which encompasses most of the Bay of Plenty) hearing what voters have to say.
Te Ururoa and his supporters were in Tauranga on Thursday waving flags and promoting their party to motorists passing by. He says he's 'very pleased' with the way the campaign is going.
"We've got a tried and true team who are working hard. It's not easy at elections, there's a lot of pressure. But the reception I've had has been awesome and I'm looking forward to a positive response."
He says the feedback from voters is recognition the party has made an 'important' contribution to the government.
"They recognise we can vote against the government if necessary, too. We've been a strong, independent Maori voice in parliament."
Key issues for Waiariki voters are much the same as elsewhere in New Zealand – homelessness and housing.
"The electorate is so big that the issues affecting Tauranga will be different to those affecting Te Kaha. Some communities are affected by things like P and suicide that aren't felt as strongly elsewhere," says Te Ururoa.
"Can we do more? Absolutely. We have to look after those who are less fortunate."
He says one of the difficulties of being an MP in the Maori seats is having a bigger area to cover.
"It can be a challenge, but I love the Bay of Plenty. This weekend we're going to Ruatahuna to address with an issue a hundred years in the making, which is the pardoning of Rua Kenana. It's very gratifying to get that sort of legislation over the line."
More on SunLive...