Steamers team named to face Manawatu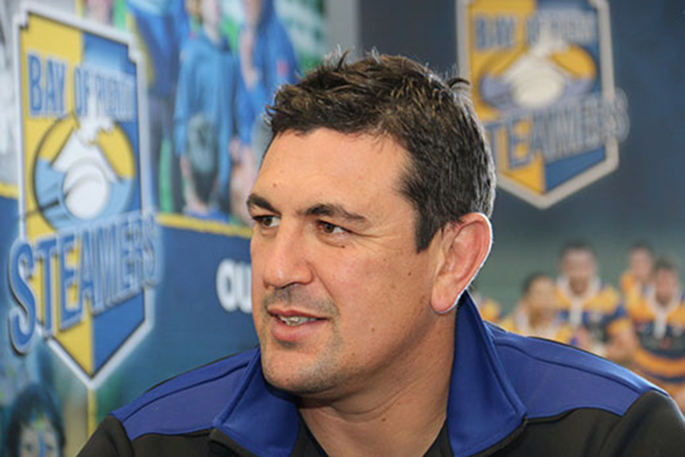 Click the image above to view slideshow
The Bay of Plenty Steamers team has been named to face Manawatu in Palmerston North on Friday night.
Head Coach Clayton McMillan has had to make a number of changes in the forward pack due to Mitchell Karpik and Jesse Parete being ruled out with concussion following last Friday's game against Wellington.
In the front row Solomona Sakalia, Liam Polwart and Jeff Thwaites all earn their first start of the season. The Steamers locking combination will see Captain Keepa Mewett combine with Troy Callander in his blazer game for the Steamers.
Tom Franklin will move to the side of the scrum in the number six jersey with Hugh Blake moving to openside flanker. Tyler Ardron will return to the starting fifteen in the number eight jersey.
The backline will see one change; Kelly Haimona will combine with Richard Judd due to Mike Delany sustaining a minor injury. Terrence Hepetema and Lalakai Foketi again will be a strength to the midfield and will be supported by the back three of left winger Joe Webber, Monty Ioane in his blazer game on the right wing and Chase Tiatia at fullback.
Aidan Ross will return to the bench alongside hooker James O'Reilly and fullback Isaac Te Aute. Siegfried Fisi'ihoi will take the field in his final game for the Steamers before we bid him farewell to France.
The Bay of Plenty Steamers Line-Up
1. Solomona Sakalia (30)
2. Liam Polwart (7)
3. Jeff Thwaites (12)
4. Troy Callander (14) *
5. Keepa Mewett (26) - Captain
6. Tom Franklin (3)
7. Hugh Blake (11)
8. Tyler Ardron (2)
9. Richard Judd (3)
10. Kelly Haimona (25)
11. Joe Webber (3)
12. Terrence Hepetema (10)
13. Lalakai Foketi (21)
14. Monty Ioane (14)*
15. Chase Tiatia (17)
Reserves
16. James O'Reilly (11)
17. Aidan Ross (16)
18. Siegfried Fisi'ihoi (31)
19. Culum Retallick (105)
20. Henry Stowers (12)
21. Luke Campbell (7)
22. Liam Steel (2)
23. Isaac Te Aute (12)
() Denotes number of games
* Denotes Bay of Plenty Steamers debut
** Denotes Blazer game
More on SunLive...