Risky reading a hit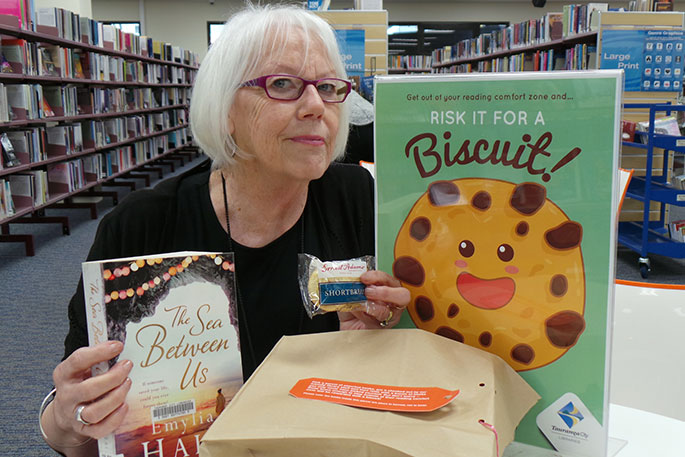 It seems the allure of a 'lucky dip' never leaves some people.
Tauranga Library's winter 'Risk it for a Biscuit' reading promotion has been a huge hit, with about 100 readers picking up a brown paper bag with three unknown book titles inside – plus a biscuit or two for good measure.
The promotion is the brainchild of Diane Taggart, team leader of collection services, who is responsible for buying new books for Tauranga Libraries.
"We want to get people out of their comfort zones and try something they may not otherwise read, as well as promoting what's available in some of our collections."
Each bag includes two fiction books and one non-fiction book, including biographies, memoirs and travel books; bookmarks and, of course, a biscuit.
This is the second 'Risk it for a Biscuit' promotion the library has run, as well as several summer reading promotions called 'Santa's Surprise'.
"The 'lucky dip' is a fun way of promoting our collections," says Diane.
More on SunLive...