Breaking promises in public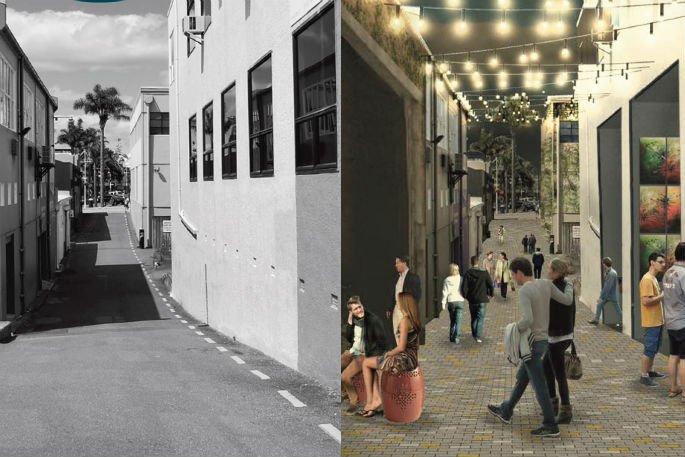 Click the image above to view slideshow
The decision to hold a committee workshop on the city council's urban strategy behind closed doors has been contested and highlighted by Councillor Catherine Stewart – who is not a member of that committee.
Committee chairman Larry Baldock denied Catherine speaking rights on the issue at Tuesday's City Transformation Committee meeting.
"This council agreed to have workshops in the open and it's not happening, Mr Chair," says Catherine.
"That's an issue for you to take up with the council, not this committee," replies Larry.
Larry went on to say it wasn't his decision, but that of the members of the committee. Larry's request for any committee member to move the item out of confidence was not taken up.
"You are welcome to participate in all the items of business, but the decision about confidential business is one for the committee," says Larry.
The reasons given on the meeting agenda for holding a confidential workshop on a non-confidential report are: to avoid prejudice to measures that prevent or mitigate material loss to members of the public; to enable the Council to carry out without prejudice or disadvantage, commercial activities; and to prevent the disclosure or use of official information for improper gain or improper advantage.
"Seeing our city transformed involves the role of intensifying our living arrangements through the city and through city centres of various types and various forms," says Larry. "That also leads to the exciting development of amenities across the city.
"As you intensify you don't end up with a whole lot of boxes that people live in, but you have much better neighbourhoods and that is what incentivises the whole thing.
"And we have tried this before back in 2004/5 I believe. We embarked on some nodal development across the city and learned some very important lessons through that process of how easily this can get taken over by others – by investors, by speculators, the public getting the wrong idea about what we are about.
"So we are taking a very slow approach. We are going to go through this working document in confidence so we can get our heads around the direction we are taking and know that we have agreement among elected members to take the next step.
"There's no intention to keep it confidential any longer than it needs to be, but if we were to release it I believe there are serious risks of all of the things I have read through there occurring in our community."
The planners' report in the open section of the agenda on the eight key moves that will underpin the going development of the Tauranga city centre can be found on the council's website.
More on SunLive...