Concerns arise over museum site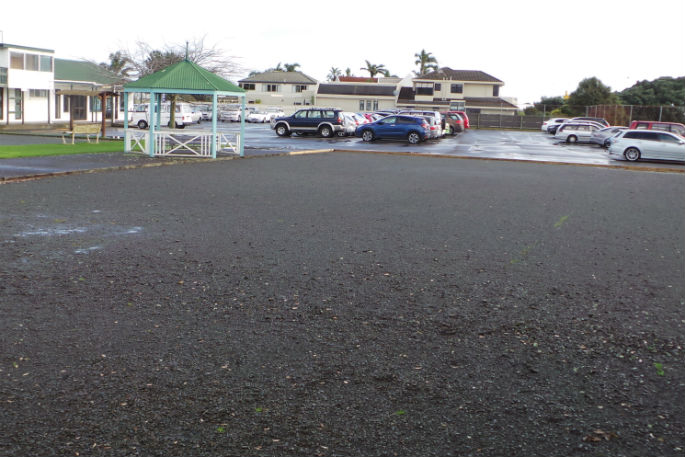 Councillors are raising concerns of about the need to hire architects for the proposed city museum development this week.
City Transformation Committee chairman Larry Baldock is concerned about the staff request to hire architects even before a museum site has been chosen.
"We can't see why when we are doing all this work at Cliff Road to investigate the potential for a museum there, why we would start having architects involved, and concepts for the other options which at this point are not certainties," says Larry.
"We want to see the results of the investigation for Cliff Road first, so we get the options narrowed down a bit further before we start spending money on architects."
There are two museum options at present; either as part of the Willow Street precinct possibly in association with the new library, or as a stand-alone building at Cliff Road.
Larry says while there is some support for a Willow street museum from the recent workshops, the stronger public support is for a Cliff Road museum.
CEO Garry Poole says there is also strong tangata whenua support for the Cliff road site, and councillors need to be sensitive about how they describe Willow Street in light of that strong preference for Cliff road.
"The answer you need from us is are the options viable? And it seems to me the answer you want from us is, it is up to us to work out what kind of team we need to answer those questions, as opposed to us sitting here trying to develop the components of the team."
Strategic planner Adele Hadfield says the council has to continue to gather information against all of the options so that when they come to the decision point, they have enough information on each option that clearly tells them across each of the criteria how the different options rank individually and with each other.
"If you stop working on one, you can't then assess it against another to rank your preference," says Adele.
Cliff Road's viability as a site is being assessed not just how site issues may be solved architecturally, but also economically. There is a whole set of criteria staff will bring evidence back on to get to that preferred option. They need equal evidence against each of the three options.
"If you pause work on one now, it's trying to asses one that's been fully developed against something that's been half developed," says Adele.
If the council doesn't treat the assessment of each site equally and have a record of how the decision making process is followed the council will may then be denied access to government funding for the museum from the Ministry of Culture and Heritage, says project investment planner Carole Canler.
Information to enable to committee to make a decision about whether the museum will be free entry or user pays will be made next month.
"This process just drives me nuts," says Larry.
"The government requires us to spend hundreds of thousands of dollars on these business cases, thinking it is going to resolve all the questions. And actually the more you get into it the more you find there are still going to be options at the end where we will make decisions based upon hopefully what the community has asked us to do.
"I am sure that a business case on a combined library/museum in Willow Street will actually stack up, but that's not the only criteria we will use to make our decision. We have already had a very clear signal from tangata whenua and from people who participated in the consultation about Cliff Road.
"I personally want to see that investigated fully, and I can't see why those are not sufficient options for us to complete our requirements for business cases.
"I will support the motion so we continue to move on."
The options will be explored by an architect and a strategic case prepared. With the economic and business case information the committee is expected to be able to select a preferred way forward for inclusion in the 2018-28 long Term Plan.
More on SunLive...