Police seize Bay money laundering house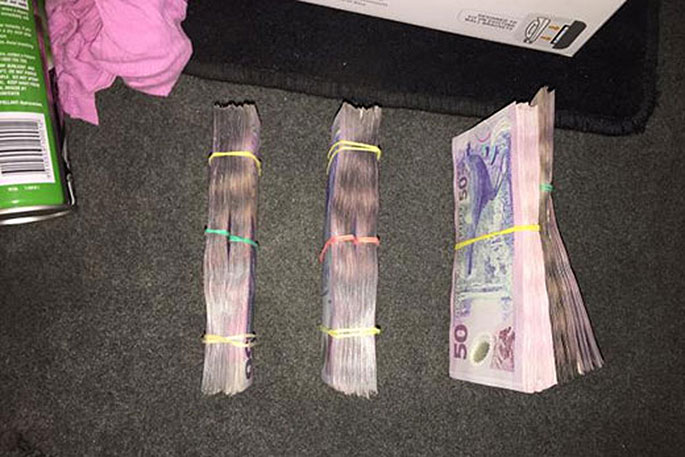 The sale of a house in Rotorua seized from a woman sentenced for money laundering has now been settled.
The seizure of the property followed a police operation from 2014 in relation to methamphetamine offending.
The National Organised Crime Group operation resulted in numerous arrests and convictions for the importation and distribution of at least 1.75 kilograms of methamphetamine.
One of those arrested was Linda Olive Aldworth, a Rotorua nurse who had been in a relationship with one of those also arrested through the operation, says a statement from police.
The Central Asset Recovery Unit investigated assets identified and owned by Ms Aldworth, and it was discovered she was laundering large sums of money, both in New Zealand and internationally, says police.
Her money laundering assisted other criminal entities' ability to import methamphetamine.
After Police obtained evidence regarding Aldworth's actions, she was charged with laundering $363, 631.99.
She pleaded guilty to money laundering charges and was sentenced to 10 months 14 days of home detention.
Her home in Rotorua, as well as other assets, were forfeited as a result of an application made by the Commissioner of Police pursuant to the Criminal Proceeds (Recovery) Act.
In July 2017, the property was sold for $385,000, significantly higher than the rateable valuation.
All proceeds of the sale have been forfeited to the Crown.
"This is a strong message to those involved in crime, if you succumb to the temptation and greed of money earned from crime then you face losing your assets," says Detective Senior Sergeant Brent Murray, of the Central Asset Recovery Unit.
"Methamphetamine related crimes create massive social harm in our communities which in turn has significant financial costs for our country, and we will pursue any profits derived from dealing in this drug.
"The Criminal Proceeds (Recovery) Act continues to be a highly effective tool to recover proceeds of crime and we encourage anyone with information regarding criminal or suspicious financial activities to contact Police or Crimestoppers as soon as possible."
More on SunLive...