Tauranga couple in hurricane's path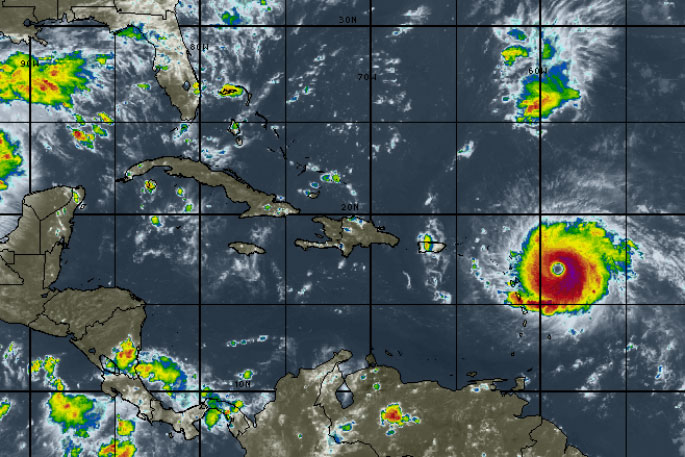 Tauranga couple Donna Bennett and Chris Isherwood are on a Caribbean island directly in the path of the strengthening cyclone Irma, and are telling friends they expect to be out of contact when the category 5 storm makes landfall.
Donna, the former training officer for Tauranga Volunteer coastguard and Chris the deputy harbourmaster, left Tauranga in April to spend a year on the island of Vieques, Puerto Rico.
Vieques is between the main Island of San Juan and the British Virgin Islands and is directly in Cyclone Irma's current path.
Hurricane warnings have been issued for more than a dozen Caribbean islands including the northern Leeward Islands, the US and British Virgin Islands and Puerto Rico.
Cuba and the Bahamas are also threatened by the Category 5 Hurricane, which brings dangerous 180mph winds, storm surges and torrential rain.
On Facebook today, Donna says they're going to keep friends updated as best they can, but they expect to lose power.
"She will hit in about 18 hours," says Donna's post.
"Cat 5, record wind speed recorded with (cyclone) Jose right up Irma's bum. 185 mph winds gusting to 225. We are well prepared - as much as hurricane virgins can be! Got the food, water, candles, torches, grab bag for evacuation.
"Our house is very secure, the power will be turned off, maybe even as soon as tonight. I will try to keep updated here for as long as I can. Xxx"
More on SunLive...