Mobile coverage for TECT Park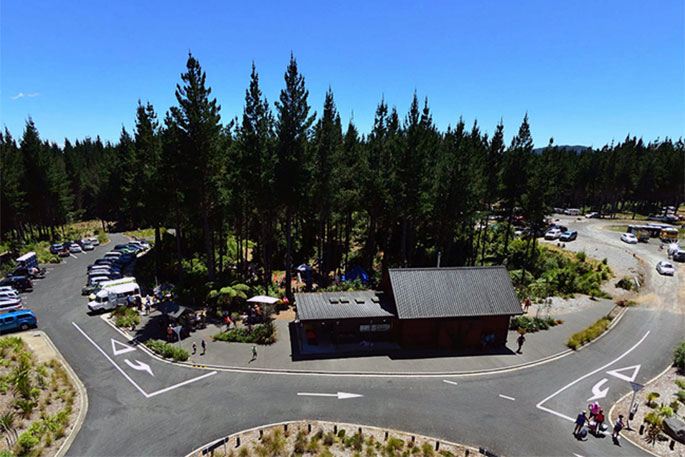 TECT All Terrain Park will receive funding for a cellphone tower under a $270 million rural broadband package announced by the Government.
The Park, including the Adrenalin Forest adventure experience, has succeeded in its bid for funding through the Ministry of Business, Innovation and Employment Mobile Black Spot Fund and Rural Broadband rollout programmes.
Western Bay Mayor Garry Webber says the news is fantastic for the Park in all respects.
"Cellphone coverage will be an enormous boost for TECT Park. Aside from the inconvenience, the lack of telecommunications has been a huge barrier to commercial development and our ability to promote the park to its full potential as a tourist and visitor attraction."
For Park Manager Bill Wheeler, the news is equally as exciting.
Bill has spent the past five years chasing opportunities to get mobile coverage for the park.
An initial bid for Vodafone failed five years ago due to the company pulling out of the cellphone programme. Since then Bill has spent many hours with various telecommunications companies exploring locations around the Park. Finally his efforts bore fruit through Council's application to MBIE's rural broadband and mobile black spot programme.
In addition to opening up commercial opportunities, Bill says the safety of Park users is paramount and cellphone coverage will raise the Park to a new level of assurance for users.
"All activities in the park have an inherent risk, and while the user groups have robust safety processes in place, mobile coverage enables them to broaden their horizons with larger competitions and events. This will open up so many doors for commercial development and makes us more attractive for big events such as car launches and concerts.''
Council is waiting for more detail from MBIE on the location and timing of the construction of the tower. The programme's rollout across New Zealand will be completed by the end of 2022.
The money includes $140m to extend rural broadband to a further 74,000 households, including 2700 Bay of Plenty households and businesses, as well as enabling mobile coverage in "black spots" on stretches of state highways and tourist hotspots such as TECT Park and Adrenalin Forest.
More on SunLive...