Public forum for Coromandel roading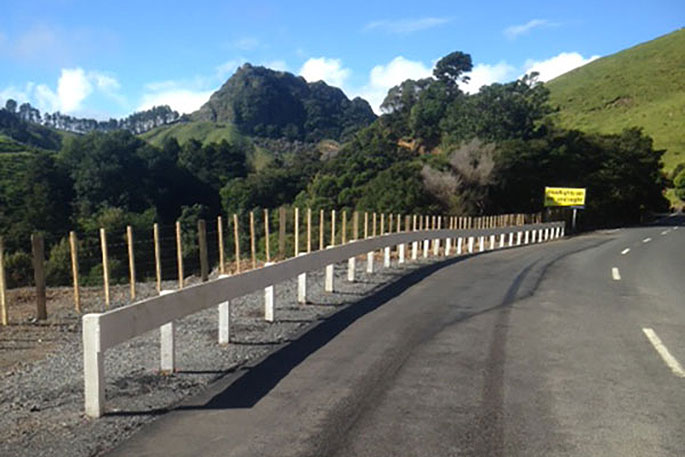 The state of the roading network around the Coromandel will be the focus of a public forum being held this week in Thames.
The forum is this Wednesday, September 6, at 5.30pm at the Thames War Memorial Civic Centre (Conference Room), Mary St, Thames.
It has been arranged by Mayor Sandra Goudie and is an opportunity for the public to meet with agencies including the New Zealand Transport Agency (NZTA) to discuss planned maintenance and priorities for future improvements to the Coromandel's State Highway network (SH25, SH25A, and SH26).
"Recently the Coromandel Business Association hosted a similar public meeting at Coromandel Town, inviting NZTA representatives to discuss the situation over slips along the Thames Coast Road (SH25) which has seen on-going road closures, affecting the upper Coromandel Peninsula for the past several months," says Mayor Sandra.
"This roading public forum will be along similar lines, but will encompass the entire district roading network, not just the Thames Coast Rd."
The District has seen many works around the region including the first retaining wall at Kereta Hill which has finished.
A road barrier to protect traffic from running off the road was also installed this week, with some final touches to line marking and planting to come.
This is the second project of five to be completed by NZTA on SH25/SH25A in the past month.
It follows completion of the rock wall at Diehard Creek, between Thames and Coromandel, which will protect the state highway against coastal erosion.
The first of two retaining walls scheduled to be constructed at Pumpkin Hill, north of Tairua, are also progressing well.
As NZTA nears completion of this first wall, work to construct the second retaining wall will begin.
South of Whenuakite, the culvert replacement at Colenso is programmed to start over the coming weeks.
NZTA is well underway with its programme of work to reduce the risk of further rock falls or slips on SH25/SH25A. There are further resilience projects over the next year planned around the district.
These are:
• SH25A near Kopu, retaining wall

• Boundary Creek, rock protection wall

• Kereta Hill, retaining wall (section 2)

• Whangapoua Hill, retaining walls at two sites

• Kuaotunu Hill, retaining walls at two sites
More on SunLive...