Up close and personal with an orca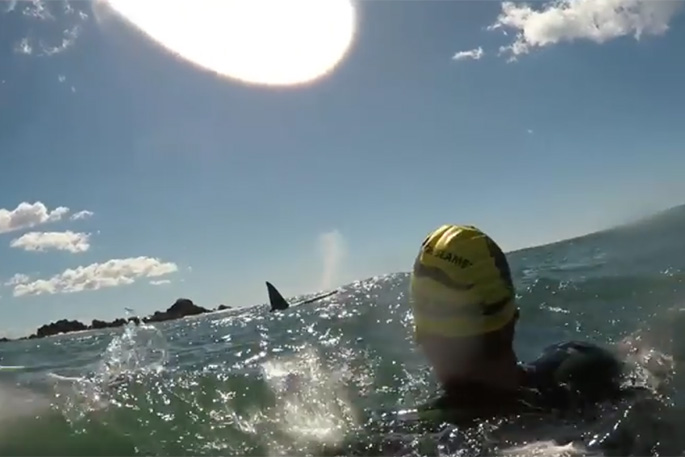 A group of swimmers had a close encounter with one of the ocean's most dangerous predators on Monday, when they ran into an orca.
The swimmers, part of the Seamen Ocean Swim Squad, were swimming along the coast at Mount Maunganui when they were joined by the killer whale.
"We swim round Rabbit Island and Leisure Island every lunchtime that conditions allow," says Steven Morris, who was one of the four swimmers.
"We've seen plenty of seals and eagle rays, but often mused how awesome it would be to swim with orca."
He says four Seamen swam round Rabbit Island, and just as they stopped at their usual rest area/regroup spot on the north side of the island, they were 'confronted' with two small and one medium-sized orca.
"They were only a couple of metres away – Edwin squealed like a girl," says Steven.
"Once the adrenaline subsided a bit we began to doubt if they were orca and not very large dolphins. The doubt was settled when we spied the very large orca in the photo and video. I doubt they come any bigger and the dorsal fin must have been at least 6 foot tall!"
He says after 'a good five minutes of nervous banter', they continued their swim out to Leisure Island – pausing often to make saw no fins were following.
You can watch the Seamen hold their own against the orca here.
More on SunLive...