Slip reduces SH36 to one lane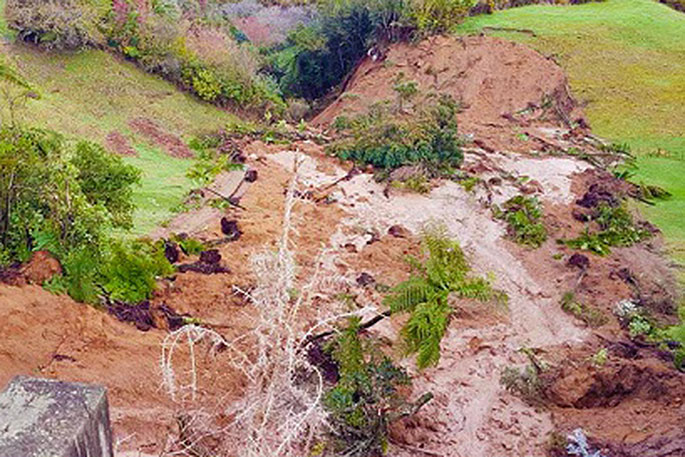 Click the image above to view slideshow
State Highway 36, near the intersection with Oropi Gorge Road, is reduced to one lane while engineers decide what to do about a slip that has dropped away below the road.
The slip, which happened late last week, is around 50m in length.
Material has slid down the hill into the farmland and bush below leaving a bank about 10-15m high.
During the last few days small amounts of soil have continued to fall off the face of the slope," says NZTA spokesperson Andy Knackstead.
"As a precautionary measure the road will now be reduced to one lane with a 30 km/h speed restriction while a longer term solution is confirmed. We're asking road users to please obey the temporary traffic signals and signage at the site for safety reasons.
Engineers have completed their initial site investigation and will now begin a survey and testing to confirm a longer term solution," says Andy.
"We are working as quickly as possible to keep the site safe and minimise inconvenience to road users."
More on SunLive...