Some sunshine, before the rain returns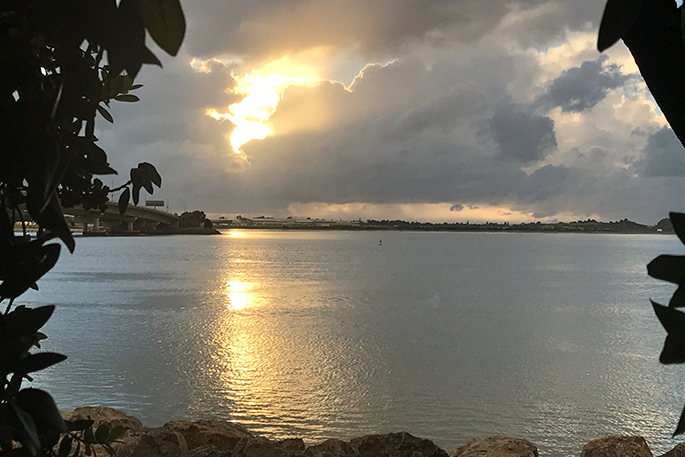 Click the image above to view slideshow
The weekend saw unsettled weather over much of the country, particularly the North Island, with watches and warnings for heavy rain in northern areas from Coromandel through to the Bay of Plenty.
A cold southerly flow over the island, combined with a slow-moving trough from Northland to Bay of Plenty resulted in heavy rain, bands of showers and thunderstorms at times.
Gisborne and Hawkes Bay also had heavy rain watches and warnings in force in a cool south to southeast airstream. Over 110mm fell in 24 hours from Saturday to Sunday morning over parts of the Gisborne District, especially in the ranges. In Hawkes Bay, 67mm were recorded in 24 hours at Wairoa and 75mm in the ranges just north of Wairoa.
MetService still has a few watches and warnings in effect for Heavy Rain during today, and advises people to check the MetService website for the latest information.
MetService forecaster Andy Best says temperatures reached 16C in Auckland on Saturday.
"Greymouth also reached 16C accompanied by clear skies, due mainly to the easterly winds flowing across the Alps. Light winds and clear skies made for cold mornings in many South Island spots. Alexandra had a frost of -2.5C early Sunday morning with Wanaka and Queenstown airports both -3.2C but Lake Tekapo saw a severe frost of -5.1C and Mount Cook recorded -5.7C."
Looking to the week ahead, low pressure northeast of the North Island today drifts south-eastwards, to lie east of the Chatham Islands by Monday morning. A skinny ridge of high pressure over the Tasman Sea moves over New Zealand on Monday, followed by a front which moves onto the southwest of the South Island on Tuesday bringing rain.
The front is expected to cross the country during Tuesday followed by strong to gale northwest winds. Spring showers or rain, some thundery outbreaks in the west continue through until Thursday.
During Friday, rain in the west of New Zealand eases, and clears over the North Island.
More on SunLive...