A new 'crackdown' on gangs and drugs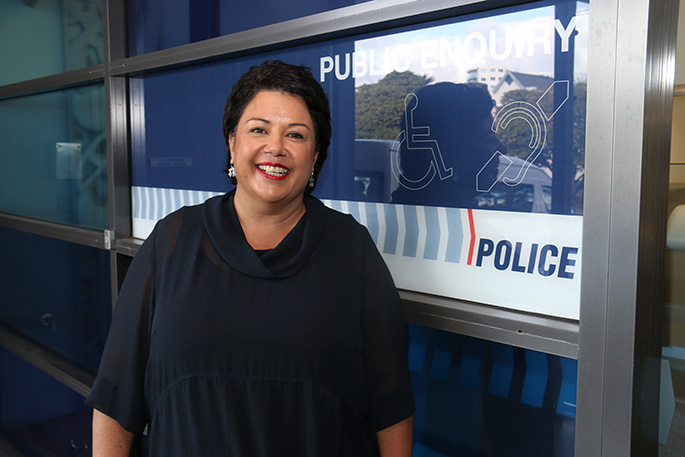 The National Party is promising a 'crackdown' on methamphetamine use in New Zealand, with an $82 million investment over four years to tackle organised crime and drug dealers.
They also plan to fund more treatment places for those addicted to methamphetamine and other drugs, if re-elected to government.
"Gangs are increasingly pushing dangerous drugs into our communities and we are committed to stopping them, locking them up and seizing their ill-gotten gains," says Police Minister Paula Bennett.
"National will redouble its efforts to stop drugs getting into the country, stamp out meth labs and disrupt the supply networks as part of a refreshed Methamphetamine Action Plan.
"We'll also increase police powers to stop gang members from committing crimes in the first place, backing up our investment in more police officers and smarter policing and our tougher sentencing of offenders."
A new National government will spend $40 million over four years on drug treatment and education services including, 1500 additional in patient drug treatment places and community-based treatment, prevention and education services provided by NGOs and iwi.
National will also invest $42 million over four years on a crackdown on gangs and the supply of serious drugs by:
• Giving police new power to search the cars and houses of the most serious criminal gang members at any time to ensure they don't have firearms through new Firearms Prohibition Orders (FPOs)

• Doubling the number of drug dog teams and introducing them in domestic airports, ferries and mail centres to clamp down on trafficking

• Increasing penalties for manufacturing and distributing synthetic cannabis from a maximum of two years imprisonment to eight years, but no changes to charges for possession

• Imposing new obligations on gang members on a benefit so that if they can't justify expensive assets, they can have their benefit cancelled or be declined a benefit

• Introducing a new charge of 'wilful contamination' for people who contaminate rental properties

• Introducing compulsory police vetting for anyone working at ports, mail centres or airport baggage centres (this includes contractors)
"These measures come on top of the $503 million announced earlier this year for 1125 more police staff, which included 80 police to target organised crime and drugs.
Paula says serious drugs like methamphetamine and the gangs who peddle them are a scourge on our society.
"These drug dealers are destroying lives for profit and greed and these drugs have no place in our country.
"We need to help those that are already addicted and find ways of stopping new victims of this drug and the gangs who peddle them.
"Our investment in strengthening our borders will also help reduce harm because we know the most effective way to tackle this problem is to stop drugs reaching our shores in the first place.
"National is the party of law and order – we take the safety of all New Zealanders seriously. The mission of police is for New Zealand to be the safest country in the world, and National wholeheartedly supports this goal."
The $82 million over four years will be made up of $40 million from the proceeds of crime and $42 million of new funding.
More on SunLive...