New artwork to liven up power boxes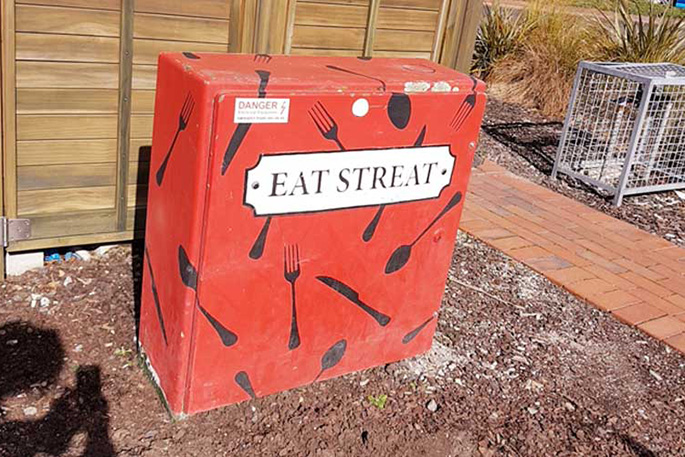 Click the image above to view slideshow
Artists are being invited to help with the revamp of the Unison power boxes in the Rotorua CBD.
It's an opportunity for local artwork to be viewed by both residents and visitors to Rotorua, and will remain in the public eye for five to seven years.
Artists are invited to submit their plan with the theme of 'The Rotorua Experience.' The design brief is otherwise open, with all styles (traditional, abstract and contemporary) welcome.
There are 30 power boxes in the central city to be designed (or redesigned) and artists may choose to submit one or more designs for these. Of these power boxes, a number require a front design (one-sided) and others a front and rear design (two-sided).
Either variation also has space for artistic design on the sides and top, as the artist wishes. Artists are encouraged to plan for either scenario.
All selected entries will be given an award of $400 per one-sided or $800 per two-sided design, upon completion and final approval by Unison.
In addition to this, Reader's Choice Awards of $1000 and $500 will be given to the first and second most votes received respectively through a published competition.
For more information, or to download an application form, visit Creative Rotorua.
More on SunLive...