Towards a better understanding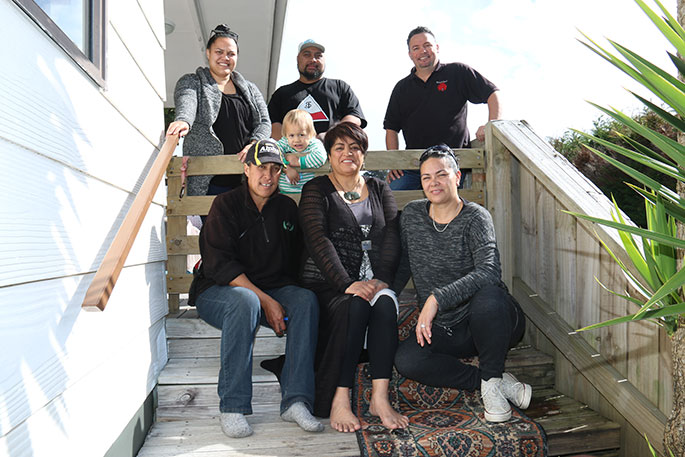 "If this at least saves just one person, then it'll be worthwhile."
The heartfelt wish of Wahia Walker-Poroa. She lost her sister to suicide just five months ago.
And since then she's been at the forefront of 'Into the Light' – described as a coming-together for suicide awareness and prevention, and a concert, at Queen Elizabeth Youth Centre between noon and 6pm tomorrow, Saturday, September 2. There will be motivational speakers, support networks and service providers between hip hosts and DJs, local musicians, artists and dancers.
NRG Rising, Emma Paki, Rilla Gang Official Illatary Grind Team, Regan Perry, Mesmerize, Polinetua Fa'Atasi from Forest View High School and others, kai stalls and a 'kidz zone' area. And much more.
"There's been a painful silence about the S word," says one of the concert organisers, DeLayne Utu Taonga."But we want to push the urgency to seek and find help and support for everyone affected by suicide, whether it's preventative or post-care." And they hope 'Into the Light' will be a shining light.
They formed ASAP – Aroha Suicide Awareness and Prevention. Founders Wahia and Tamati Williams called in aunts, Irene Walker and Hinenui Cooper and cousins DeLayne and Tim Cooper. They were mourning the loss of two lives to suicide in their close community.
"But the actual big national picture is for the 5536 deaths by suicide in the last decade, and the 606 last year, including 41 in the Bay of Plenty," says DeLayne. "The number is increasing with Maori still the highest rate of ethnic groups."
Irene and Hinenui pulled in support from Maori land and business trusts, health and social service organisations, the Mayor, whanau donations, local marae and private consultants. They raised the target figure of $15,000 in just three months to hold the awareness concert.
There will be a service provider exhibition where people can sort through an array of community well-being support structures from social, cultural, environmental and economic perspectives – from Citizens Advice and Budgeting Services to housing, life coaching and counselling services.
"All of whom can play important roles around suicide," says DeLayne.
There will be an area of service provider stalls separate from the stage where tables and chairs will be available to families who want a quiet chat or information.
"We encourage everyone affected by suicide – or not – to come along, bring your families and friends. Get informed and a build a morale and better supportive community where no-one feels alone or suffers the darkness of suicide," says DeLayne. "It's time to step into the light asap."
'Into the Light' is on tomorrow, Saturday, September 2 at Queen Elizabeth Youth Centre between midday and 6pm. It will start with the release of 250 balloons and close with a lantern release to remember those who could not be saved.
For help, contact Lifeline (open 24/7) - 0800 543 354, the Depression Helpline (open 24/7) - 0800 111 757, the Suicide Crisis Helpline (open 24/7) - 0508 828 865, Youthline (open 24/7) - 0800 376 633 or freetext 234 between 8am-12am, or email talk@youthline.co.nz
More on SunLive...