A living Father's Day gift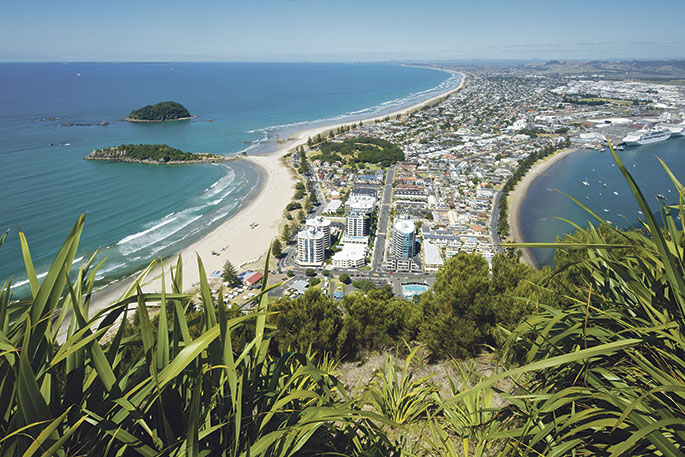 They have about 1200 plants – mainly wiwi or native reeds, flax, coprosma, kawakawa and karo – and the Western Bay Wildlife Trust needs a hand to plant them.
Chairperson Julia Graham says it would be a wonderful Father's Day gift. "Give Dad a present he can watch grow and be a part of this amazing little island."
The island is Moturiki, also known as Leisure Island.
And the Trust is inviting everyone to its planting day on Sunday afternoon to do some valuable environmental work, to help prevent erosion and provide hiding and nesting habitat for the little blue penguins and other native species that inhabit the area.
"Loss of habitat and erosion are a huge threat to native species," says Julia. "And we can help provide a safer and more suitable environment for our precious wildlife." The island has a history of destruction and degradation but is on its way back. "It's just wonderful to see it starting to thrive again and return to some semblance of what it used to be."
So, says Julia, bring Dad, the kids, the whole family. Gloves, spades, and plants will be provided by the Western Bay Wildlife Trust and Tauranga City Council and there'll be rubbish bags for those who want to help clean up the area as well.
"We are extremely lucky to have a good sized colony of little blue penguins right in the middle of our city. It is important that we do everything we can to help keep the population stable.
"And having hands-on involvement from the community at planting days and clean-up events helps build a sense of pride and a connection with the land that can be lacking in our busy modern lifestyle. Once a person has planted a tree they feel a bond with that area that didn't exist before, and through that comes a sense of guardianship – kaitiakitanga."
The Western Bay Wildlife Trust planting and clean-up is at Moturiki Island this Sunday, September 3 from 2-4pm.
More on SunLive...