Giving it their best shot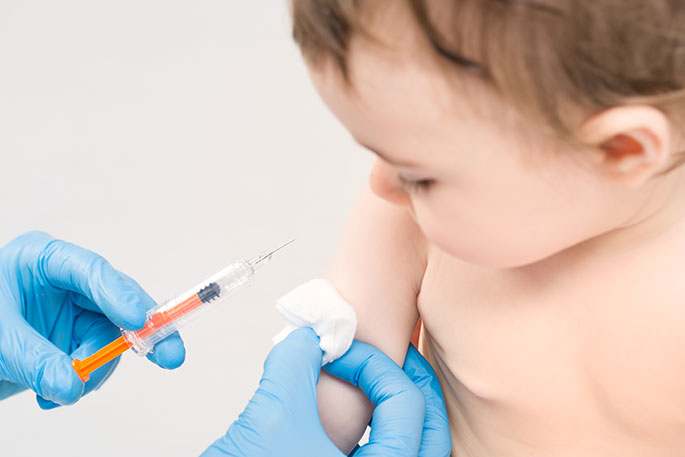 Click the image above to view slideshow
A health service aims to have more shots fired when it comes to child immunisation in the Bay.
The new support service 'The Collective' aims to improve childhood immunisation coverage and spread the message about the seriousness of preventable diseases.
Bay of Plenty District Health Board health target results for the fourth quarter of 2016/2017 (April to June) showed there was a low immunisation rate in the Bay.
Of 731 infants eligible for their eight-month immunisation, only 608 were fully immunised. Of the 123 missed infants, 74 had parents who declined immunisation and 49 were missed.
Of the 326 eligible Maori infants, 259 were fully immunised at eight months.
General manager of planning and funding Simon Everitt says the main immunisation target set by the Ministry of Health is at the eight-month timeline, however the service will be available for all toddlers.
"The Bay of Plenty has always had a support service for childhood Immunisations, however we recently tendered for the service with the goal of lifting the immunisation coverage for children across the Bay of Plenty to a level of 'on time, every time'.
"One point of difference is that we are trying to link up mothers during their pregnancy with a general practice so that when the baby is born the first vaccinations at six weeks are given on time, setting the pattern for later vaccinations at three months, five months, 15 months and four years."
Simon says they aim to hit the health target of 95 per cent of eight-month-olds having their primary course of immunisations at six weeks, three months and five months.
Immunisations available free in the first five years to protect all babies and children are for diphtheria, tetanus, whooping cough, pneumococcal disease, rotavirus, measles, poliomyelitis, mumps, chickenpox, rubella, hepatitis B, and haemophilus type B.
Also available free for some children with particular risks are vaccines for influenza, tuberculosis, hepatitis A and meningococcal disease.
Simon says the service will need to integrate maternity, general practice, well child services such as Plunket and Hauora services, as well as link in with the National Immunisation Register, immunisation promotion work and the Before School Check programme at four years.
"Immunisation is for life, with vaccinations offered for pregnant women, babies through to adolescents and right through to over 65 year olds for influenza and other vaccines," he says.
"It is important that immunisation is well understood and supported as a key part of our health protection through all stages of life."
The support service started on July 1 and is made up of the Eastern Bay Primary Health Alliance, Nga Mataapuna Oranga PHO and the BOPDHB's Community Health 4 Kids service.
More on SunLive...