Random act of vandalism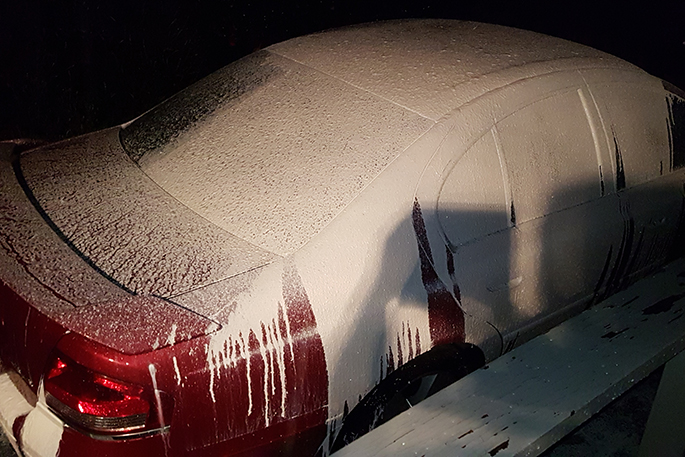 Click the image above to view slideshow
A Tauranga resident is feeling "powerless and violated" after someone tipped several litres of white paint over her car.
Bronwyn Te Moananui woke up this morning to find that her car, which was parked up her driveway on Crescent Road, had been covered with what is believed to be more than 20 litres of white paint.
The Otumoetai resident says she has no gang connections or issues with family, friends or work colleges and is disgusted that someone would do this.
"I take the kids to and from school, do all the usual boring things the rest of the world is doing, and something like this happens," she says.
"I know it's just a car and it'll be fixed or replaced, but I'm left wondering what the hell is wrong with people."
Police have been notified and an insurance claim has been lodged, but Bronwyn will be without a car for some time.
"My car will need a new paint job, which will take weeks, so we have no transport to go to work or to take the kids to and from school, until we can get either a courtesy car from whoever does the job or a rental car if the insurance company will pay for that."
She says she knows she can't do anything about it now, but feels that the public should know that there is someone out there vandalising cars.
More on SunLive...