Underwater Hockey Nationals at Baywave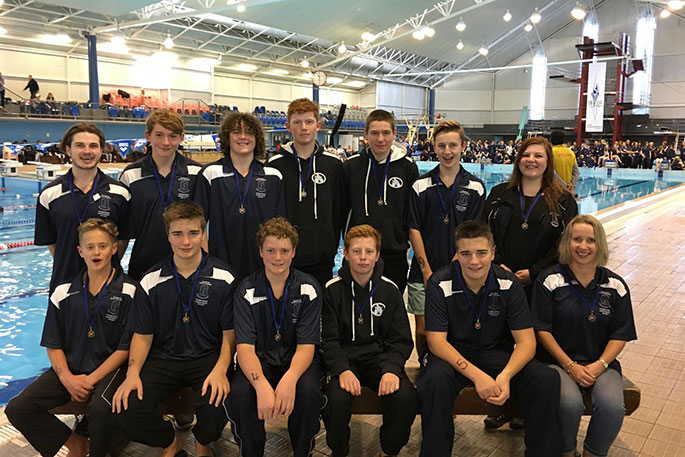 Click the image above to view slideshow
The Tauranga Underwater Hockey Club will be hosting the NZ Secondary School National Underwater Hockey Competitions for the first time ever at Baywave, next month.
The competition is regarded as the top school tournament for under water hockey in New Zealand. From this event, the U18 regional squads are selected.
The event will see 40 schools with over 500 participants from around from the country, coming to Mount Maunganui on the evening of Thursday, September 7, through to the afternoon of Sunday, September 10.
The competition consists of four divisions including the junior girls (under 15), senior girls (through to the end of secondary school), and two open divisions in junior and senior.
Five schools from the Bay of Plenty will be entering the competition including the Tauranga Boys' College junior and senior teams, Tauranga Girls' College junior and senior teams, Otumoetai College senior girls and another team from Trident High School.
Club captain of the Tauranga Underwater Hockey Club and coach of the Tauranga Boys' College Senior team, Ken Knowlson, is excited about the local talent pool entering the competition.
"Last year, The Tauranga Boys College junior team got first and they are expected to repeat that this year."
He says high results are also expected from the Tauranga Boys' College Senior Team, who won third last year in the senior open division.
"Because so many schools play under water hockey in New Zealand, they have qualifying competitions first – so in order to go to this National there's a Northern qualifying competition and a Central competition," says Ken.
"The Tauranga Boys Senior College won the gold at the Northern qualifying so we're hoping that they're going to do very well at the National competition."
Each year a team is also selected for the Top School Award, which is for the best performing school across the total number of teams involved in the competition.
Last year the award was won as a tie between Tauranga Boys' College and Auckland Diocesan School.
"This year, if everything goes as planned Tauranga Boys College should get it all to themselves," says Ken.
This year will be the 33rd championship of its kind.
More on SunLive...