Today's weather with Rosalie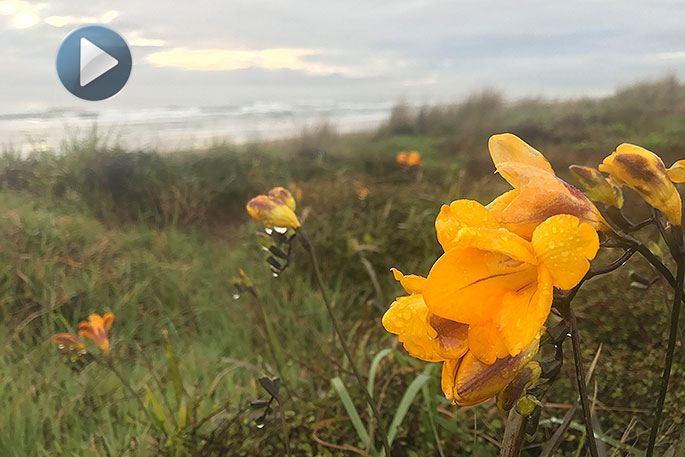 Click the image above to watch the video
In today's weather we're expecting a few showers, with a chance of them being heavy.
It's a two-clothing layer day today with a high of 16 and an overnight low of 7 degrees.
If you're keen on going for a surf, there's still a reasonable sea swell out there today of about 1.4m
This day in NZ history in 1894 the Arbitration Act became law.
The Industrial Conciliation and Arbitration (IC&A) Act made New Zealand the first country in the world to outlaw strikes and introduce compulsory arbitration.
This day in NZ history in 1974 Norman Kirk died. Prime minister since late 1972, 'Big Norm' died suddenly at the age of 51. He was the fifth New Zealand prime minister to die in office.
Kirk's popularity with the New Zealand public was perhaps best demonstrated by the song 'Big Norm'.
Performed by Wellington band Ebony, it peaked at No. 4 on the national charts in January 1974 and won the band a New Zealand music award for 'group of the year'. The last telegram Kirk sent before his death was to Ebony congratulating them on their win.
Listen to the song 'Big Norm' on Don Wilson's website (http://www.donwilson.co.nz/music/aboutmusic.html)
Please check out the rest of the weather update on our video filmed near the Hart Street beach access this morning. Have a great day!
More on SunLive...