Inquest relives horrific death of Moko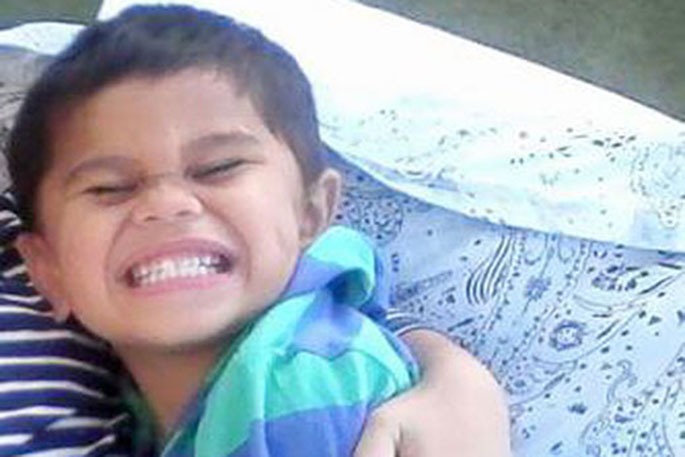 An inquest into the death of Moko Rangitoheriri has detailed how the three-year-old was kicked, punched, bitten and stomped in a "campaign of violence" before his death in August 2015.
At the opening session of the inquest in Rotorua on Wednesday into Moko's death, lawyer David Dowthwaite, who also assisted coroner's court at inquest into Glassie's 2007 death at the hands of carers, read out the summary of facts.
Coroner Wallace Bain says the document made for difficult reading.
He says one of the nation's previous worst child abuse deaths - that of Nia Glassie - 'kindergarten' compared to what Moko endured.
"We thought then nothing could get as bad," he says. "It appears Nia Glassie, what she went through, was kindergarten to what we have just read out."
While Moko's killers, David Haerewa and Tania Shailer, have both been sentenced to 17 years' imprisonment, the inquest is investigating the circumstances around Moko's death in an attempt to identify recommendations from the tragedy.
The first of eight witnesses, Detective Inspector Lewis Warner, who was officer in charge of Moko's case, told the hearing Moko's sister attended a programme at Te Whare Oranga Wairua, facilitated by Trina Marama from Maori Women's Refuge and that the "child disclosed both she and Tania had been hitting Moko".
"Marama speaks to Tania about this, however, Shailer denies any hitting," he says.
"Marama later changed this story to police stating that she knew about the hitting, however, denied asking Shailer about it. No report of concern was completed by Shailer."
A statement from Marama will be read out later to the inquest but a section was read as a means of explanation.
"My police statement reads that 'Aunty Tania would punch Moko, but she made sure the punches didn't hurt. That was either inaccurately written or misunderstood."
Warner says he could only rely on his notes taken at the time and not speculate beyond them.
More on SunLive...