Man accused of assaulting female cop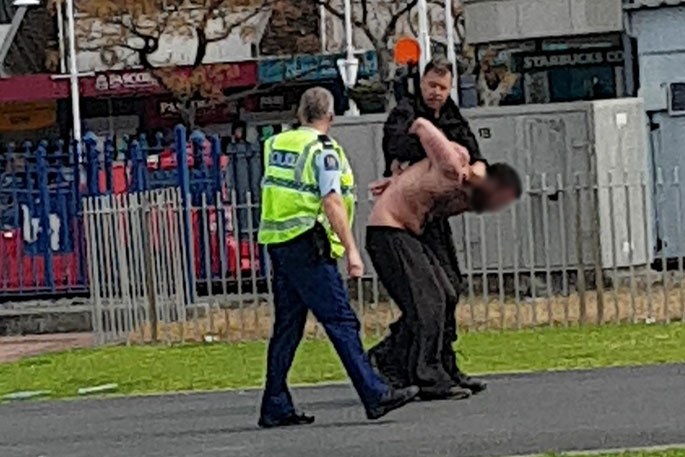 Click the image above to view slideshow
A man has been arrested after allegedly assaulting a female police officer on The Strand yesterday afternoon.
The incident occurred just after 1pm, and was witnessed by several onlookers, some of whom tried to intervene.
At woman who saw the attack unfold told SunLive the officer approached a man who 'appeared to be homeless' near the wharf, on the corner of The Strand and Devonport Road.
There followed an altercation, in which the officer ended up on the ground, where the man allegedly began kicking her in the head.
Two people then chased the man and tackled him to ground.
A police spokesperson says a 28-year-old man has since been arrested, on a charge of injuring with intent to cause grievous bodily harm.
The charge can carry a sentence of up to 10 years' imprisonment.
The accused was held in police custody overnight and will appear in the District Court at Tauranga today.
More on SunLive...