Disbelief over museum response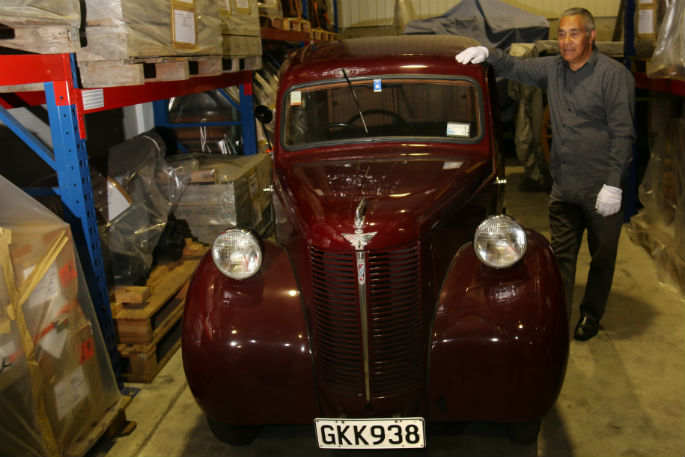 Click the image above to view slideshow
Museum consultant Neil Anderson was forced to defend his data recently when city councillors said they didn't believe his report on how much Tauranga people want a museum.
His report, based on community consultation over a six month period, finds there is overwhelming support for development of a museum and the role it will have in the central city.
The ability to tell our stories, provide a sense of belonging and better connect the community are seen as important values by museum supporters.
The type of experience people expect to see reflects modern day museums where they are highly interactive and dynamic, says Neil. Te Papa in Wellington and Puke Ariki in New Plymouth are often referenced as examples of what people expect to see in a museum in Tauranga.
The community also wants city leaders to take real, committed action and actively champion the planning for the central city amenities - and to do it once and do it right.
Transformation committee member Max Mason says the vision statement is 'underwhelming'.
Neil agrees the language is conservative, but he sees it as a challenge from the community.
"And particularly around the idea that a future new museum becomes the preferred leisure centre for the city and the preferred centre for informal learning," says Neil.
"It may sound a bit flat, but the expectation behind it is really high."
Gail McIntosh believes saying a museum will be a preferred leisure centre is presumptuous, and the museum couldn't handle the traffic from people visiting 12 times a year.
"We all have different forms of leisure and I feel sad for people if this is going to be their preferred centre for leisure, I really do," says Gail.
"Some people like sport, some like this, some like that, whatever. But the preferred centre for leisure – I just find that presumptuous."
It is actually what the community came forward with, says Neil.
"What is different about this research study that I have found to other parts of the country, Australia, and England - amongst all of these people - is the scale of expectation they have and the desire of what they want is very high.
"It's not that other communities don't have expectations, but the scale of that is coming through in the consultation, in the focus groups, and the co-design. I think it's partly because it is informed by the time we are in and the travel of Tauranga people around the country and overseas.
"I shouldn't try and communicate to you that this means people prefer it to weekend sport. What people are saying to us in the research is, 'we really do expect to use this place a great deal if we live here', and that would mean using it at least monthly for many people."
The city council is expected to adopt the strategic case for the museum and the new library next week. While the library is going on the city block, the museum still has the Cliff Road site option to be considered.
"As we investigate Cliff Road we are going to come to a number of forks in the road," says committee chair Larry Baldock.
More on SunLive...