Rotorua's bilingual ceremony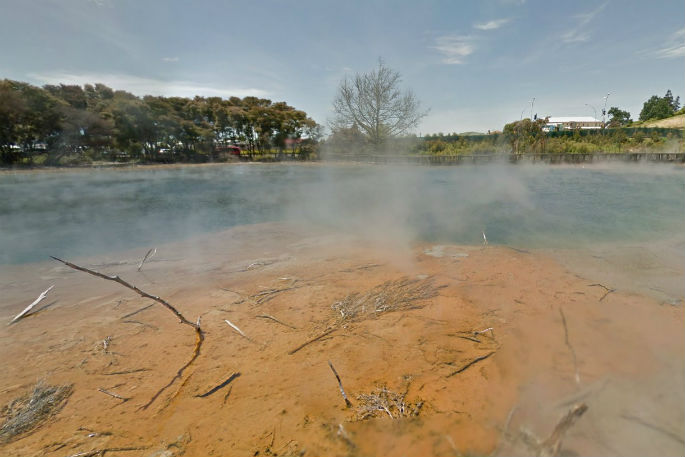 Click the image above to view slideshow
Rotorua is set to become the country's first bilingual city and district.
A ceremony declaring Rotorua's commitment to becoming the country's first bilingual city was held Friday afternoon at the Rotorua Lakes Council.
Te Tatau o Te Arawa is leading the initiative with support from Council and Te Puni Kokiri.
Te Tatau o Te Arawa chairperson, Te Taru White, says Rotorua is the birthplace of cultural tourism in Aotearoa.
"Bilingualism is already visible in Rotorua with the beauty of te reo coloured right throughout the district and city street names and suburbs," says Te Taru.
"This new initiative, Bilingual Rotorua, is an opportunity to enhance and build on our foundations. I have no doubt the rewards; socially, culturally and economically will be enduring and will make a major contribution to enhance and strengthen the social fabric of our community."
Rotorua Mayor, Steve Chadwick, is excited Rotorua will become a reo rua (bilingual) destination.
"This opportunity to become the first bilingual city in New Zealand fits with the Vision 2030 and is a game changer for Rotorua," says Steve.
"Feedback from the community on the long term vision identified that strong culture is a key element of what makes our district special. This commitment to becoming a bilingual city acknowledges the history and whakapapa of our district, and reinforces our reputation as a heartland of Maori culture.
"The reality is that Rotorua Lakes Council would not have had the capacity to take on a project of this magnitude without having Te Tatau o Te Arawa in place. Becoming bilingual brings to life our partnership with Te Tatau board and our motto, Tatau, Tatau."
Councillors unanimously support the idea of becoming a bilingual city and are backing Te Tatau o Te Arawa taking charge of the project.
The board, which represents the diverse voices of Te Arawa and provides advice to Council, will draft a report detailing work and associated costs and funding for the Bilingual Rotorua project.
"This is an exciting time for our community and an opportunity for Te Tatau o Te Arawa and reo Maori champions in our community to help enhance people's understandings of kaupapa Maori and te reo Maori. The Bilingual Rotorua initiative stamps a visual and experiential mark on constitutionally recognising Maori and English languages," says Te Taru.
Maori Development Minister and Waiariki MP, Te Ururoa Flavell, will unveil a plaque acknowledging the bilingual city initiative at the ceremony this afternoon.
Background:
• Rotorua Lakes Council signed a partnership agreement with Te Tatau o Te Arawa in December 2015

• As part of the agreement, the two entities commit to provide a framework to work together towards improving Rotorua;

• Share information to build better understandings that enhance collaborating and strategic thinking about the future of Rotorua

• To help Council with its decision-making and processes
More on SunLive...