Kawerau police shooter sentenced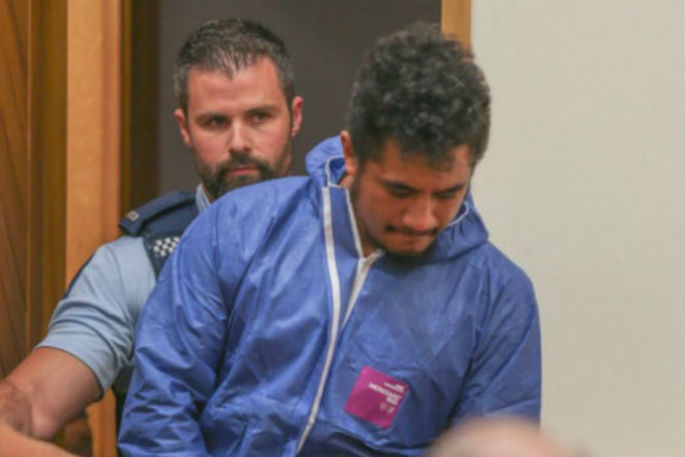 Kawerau police shooter Rhys Warren received a preventive detention sentence in the High court at Tauranga today.
Rhys Richard Ngahiwi Warren shot four police officers; constable Regan Mauheni, Constable Damian White, Constable Andrew Flinn and Sergeant Logan Marsh – on March 9, 2016, during a siege on Onepu Springs Road, about 5 kilometres from Kawerau.
Mauheni, White and Flinn were all injured inside the house during the gunfight, while Marsh was injured while he was stationed outside the house afterward.
Warren was for sentence on two charges of attempted murder, three of using a firearm against a law enforcement officer and one of wounding with intent to cause grievous bodily harm.
Throughout the courts process Warren has claimed the NZ Courts have no rights to prosecute him. At Friday's sentencing hearing Warren asked for the charges to be dropped and sought compensation for $10,000 for personal court costs, a breach of his rights and personal trauma caused to him by the incident.
Justice Tim Brewer says a sentence of preventive detention was necessary due to the violent nature of Warren's crimes and the fact that Warren believed the law had no jurisdiction over him.
"There is an argument he might change if I impose a finite sentence but I am not prepared to take the risk."
Preventive detention means Warren can be detained indefinitely and will only be released if the Parole Board deems it safe to do so. He will not be eligible for parole for at least 10 years
"I believe the police shot first. They fired 46 rounds at my whare, at my house where I was supposed to be safe," Stuff reports him saying to Justice Timothy Brewer.
A report on the incident released in June states the four officers may not have been shot if there wasn't a lack of communication between armed offenders squad and command centres. A decision not to use tear gas or police dogs, instead of raiding the house, was also criticised.
More on SunLive...