Shopping draw winner picked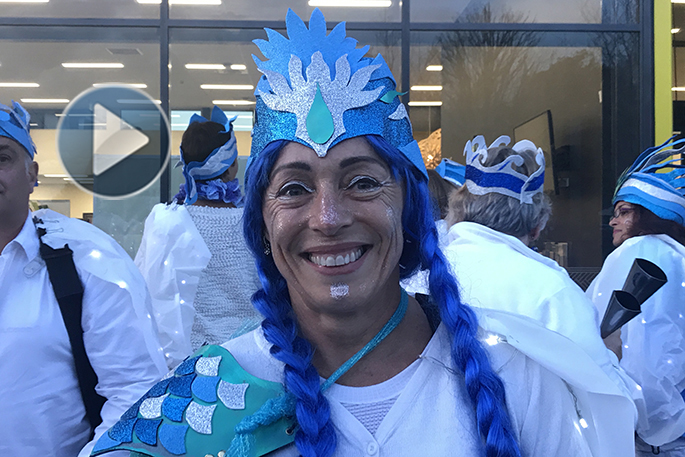 Greerton Lantern night from Sun Live on Vimeo.
Mark Whitaker is the lucky winner of the $5000 Greerton Village Grand Draw shopping spree whose name was drawn under police supervision at last night's Mid Winter Madness Promotion.
The festival was celebrated by a lantern and drumming event in the Greerton Village square.
There were hundreds of entries from the shopping promotion, says Greerton Village Mainstreet manager Sally Benning.
"Mark made a purchase at House of Chadwick," says Sally.
"He can now spend $5000 at any of the shops in the promotion."
Mark wasn't present to receive his prize so Sally will be contacting him to arrange a time for him to come in and collect it. He can then go shopping.
Tauranga Samba and Raro the clown performed during the evening which also featured a parade of lanterns made by families and children in the Greerton Hall during the recent school holidays.
"Roro the Clown"
Anne Boezennec, Heather Gourley and Anna Briffa from Tauranga Samba
Joe Briffa, Dominique Le Sellin and Emma Foyle from Tauranga Samba
Lynda Scott from Tauranga Samba
Cecelia and Oliver Fifield
Hannah Kawan age 6, Toby Kawan age 2 with their mother Heather Kawan
Ellie Foster age 6 with her lantern
More on SunLive...