Ultra-Fast fibre now in place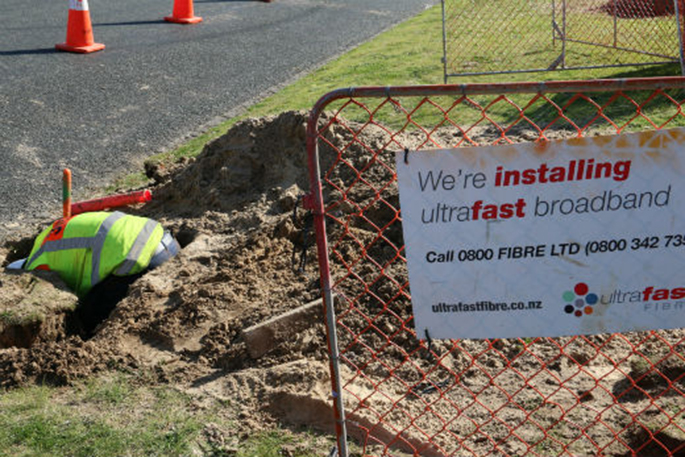 Years of roadside cable excavations are over, with Bay of Plenty locals now having access to faster and more reliable internet.
Deployment of the first phase of Ultra-Fast Broadband in the Bay of Plenty is 100 per cent complete with around 93,556 households and businesses able to connect.
"The latest quarterly report shows uptake is at 41 per cent with 38,388 connections – up from 38.6 per cent, or 36,086 connections to the previous quarter. This is also above the national average of 34.8 per cent," says MP Todd Muller.
"The government has invested almost $90 million in the first phase of the UFB build in the Bay of Plenty, so it's fantastic to see more people experiencing the benefits of fibre."
In January the government announced an investment of $300 million to extend UFB to another 423,000 New Zealanders across 151 towns, including Omokoroa and Te Puna.
The government will be investing a further $106 million to expand the UFB programme in the Bay of Plenty, which will provide 1872 more premises with access to fibre.
"UFB provides speeds of close to 1,000 Megabits per second, allowing households and businesses to have near-instant access to information, entertainment and online tools that allow them to do more."
The build in Omokoroa will be completed in mid-2018, and Te Puna in the first half of 2019.
Nationwide, the government is investing approximately $2 billion in UFB and RBI programmes, which will allow 85 per cent of New Zealanders to access UFB by the end of 2024, and provide vastly improved broadband in New Zealand's rural communities.
The latest Quarterly Broadband Update is available here. Further information about the government's UFB and RBI programmes is available at www.broadband.govt.nz.
More on SunLive...