Peter Burling joins Team Brunel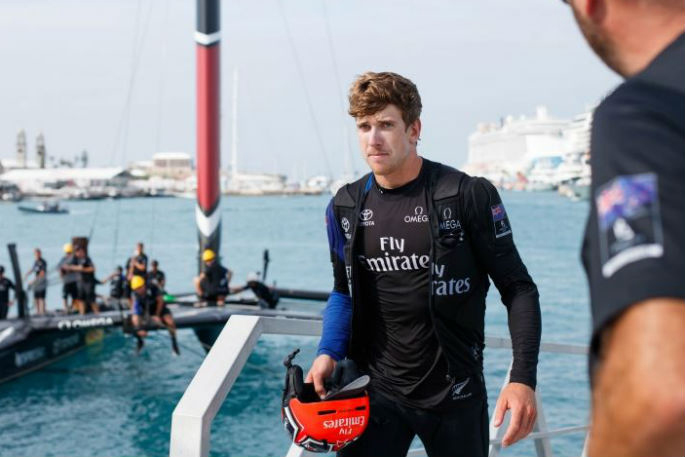 Peter Burling will be competing in his first offshore race, joining Team Brunel in the Volvo Ocean Race 2017-18, however, like any race Peter will be faced with some challenges.
The 26-year-old could become the first sailor in history to win the 'Triple Crown' of an Olympic medal for the America's Cup and the Volvo Ocean Race.
However, his sailing partner Blair Tuke, sailing for Mapfre in the Volvo Ocean Race, will also be taking on the 'Triple Crown' title.
"It's going to be awesome racing against Tukey! We have huge respect for each other's skill and talent and we are each other's biggest supporters," says Peter.
"We are both in a position to gain amazing experience to bring to our future sailing goals. I look forward to sharing a few stories and beers with him in port."
After two Olympic campaigns (London 2012 silver and Rio 2016 gold) in the 49-er class and his successful win in the America's Cup he says he can't wait to compete in the world's premier offshore race.
"Team Brunel and Bouwe both have a long history with the Volvo. It's an honour to be part of this talented team and learn from the breadth of experience on board," says Peter.
"Round the world ocean racing has always excited me and I'm stoked to be part of Team Brunel on this epic edition. I can't wait to be thrown into the challenge of extreme offshore racing and broaden my skills and sailing experience."
Team Brunel skipper Bouwe Bekking says he is looking forward to work with this young talented sailor.
"I see Peter as an exponent of the new talented generation. The great thing is that he has proven himself in spite of his young age," says Bouwe.
"I'm glad that we can add him to the team, especially with his experience in Olympic sailing and the America's Cup. With these three: Peter, Carlo and Kyle we have a strong representation of under 30 sailors in our team."
"Team Brunel is on track for the start in Alicante. We will use the rest of this Leg 0 to sail in different compositions and prepare ourselves.
"At the same time we are still working hard to prepare and organize everything as well as possible. The shore team is also taking shape and we are having conversations with new potential partners. In addition, we hope to find a number of new parties that want to collaborate."
Peter says he is also looking forward to the Auckland stopover in March 2018.
"It's going to be pretty special to be on board to see Auckland, the City of Sails, welcome an epic race like the Volvo. Having just toured NZ with the America's Cup I got to witness how much kiwis really do love sailing and know they will really get behind the Volvo coming to town."
Peter Burling is the seventh selected sailor in Team Brunel.
The other sailors of Team Brunel are:
- Bouwe Bekking (NED)
- Carlo Huisman (NED)
- Kyle Langford (AUS)
- Juanpa Marcos (ARG)
- Alberto Bolzan (ITA)
- Maciel Cicchetti (ARG/ITA)
More on SunLive...