Government limits tsunami options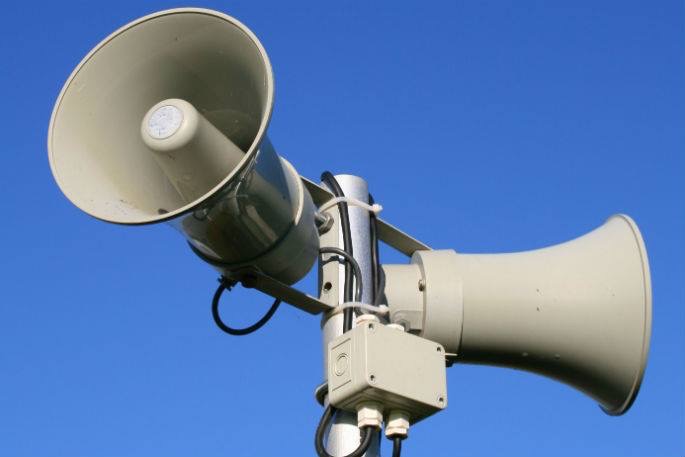 The long-running debate over the type of sirens to be used to alert Bay of Plenty residents to the danger of an imminent tsunami has been taken out of the hands of local authorities.
Members of the city council's Community and Culture Committee learned this week that one of their options - outdoor air raid sirens - are not supported by the Ministry of Civil Defence's national policy.
The national standard as posted on the government Civil Defence website states the tsunami alert tones should be a multiple tone that rises repeatedly with time, a signal that can only be achieved with electronic sirens., and that ideally, tsunami sirens should also be able to be used as a public address system.
Civil Defence wants existing sirens to conform to the standard by June 30, 2020.
The workshop this week resulted in committee members recommending staff take two options to council to pursue, pole mounted electronic sirens and in-house alarms.
Committee chair, and long standing advocate of the 'air raid' siren option, Steve Morris says committee members were spooked by the Ministry of Civil Defence and Emergency Management policy.
"Bill [Grainger] and I were both arguing for it, but there's a national standard by the Ministry of Civil Defence in Wellington which favours electronic sirens, and I think that spooked some colleagues," says Steve.
"And if it wasn't going to get past the committee it certainly wasn't going to get past the council at the next stage.
"The national standard in my view there are some flaws with it."
The policy is trying to get a consistent sound across the country but it doesn't work for isolated communities like Opotiki says Steve.
There are 8000 residents and 100km of coastline. The cost of the recommended electronic sirens is prohibitive and the Opotiki community has chosen the cheaper and louder air raid style sirens.
"What the committee decided in the end is staff are going to go away and work up two options to present to the community next year in the Long Term Plan; fixed pole mounted outdoor electronic sirens, or the other option of indoor sirens wired into people's homes," says Steve.
"I'm pretty disappointed. I still know outdoor air raid sirens are the best option in my view. But if I pushed that at council I risked losing outdoor sirens as an option.
"Bill and I are going to be having further discussions with staff next week, because I think we missed a bit of a trick there."
Tsunami sirens have been off and on the council agenda ever since the 2004 Boxing Day tsunami and reinforced by the Japan earthquake and tsunami in 2011.
Electronic sirens were once decided upon but were found to be too expensive and ineffective, when trialled against an air raid siren.
Council efforts were re-focused onto providing escape routes for the 45,000 Mount Maunganui and Papamoa residents in 2012 when told any network of tsunami sirens would not be able to activate until after a close-origin tsunami arrived on Bay of Plenty beaches.
Paul Baunton, the city council emergency manager, says the way forward is a suite of contact and messaging systems that all have to go off at the same time. Cell phone technology shuts down when more than 20,000 texts are sent at one time. But a key part of the response has to be education and engagement and practice.
"This has to be part of what we do on a daily basis. Everybody who works in an office is going to know that two times a year you are going to have to evacuate the building. That's the sort of level of acceptance you are going to have to get in the community. Emergency evacuation practices have to be part of everyday life."
More on SunLive...