Helping out with AIMS shortage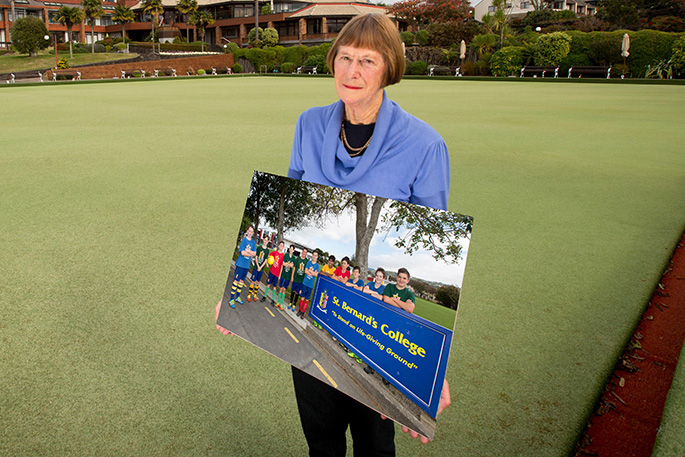 Click the image above to view slideshow
Maureen Habgood has always been a problem-solver, so when she heard about Tauranga's accommodation shortage during September's Anchor AIMS Games, she sprang into action.
The vibrant 78-year-old has galvanised fellow residents in Welcome Bay's Greenwood Park lifestyle village into opening their homes to students from St Bernard's College in Wellington for the week-long intermediate-aged tournament.
And in doing so, she hopes she's set an innovative precedent for future years.
"Last year, reading about the lack of accommodation, I starting thinking that would be so disappointing for schools that wanted to come but couldn't," Maureen explains.
"I kept reading about how teams had stayed from Waihi to Whakatane, traveling every day, and a little light came on in my head and I thought, 'I've got a spare bedroom and so does my neighbour and the person down the drive - why can't we do something?'"
She approached tournament director Vicki Semple, who loved the idea.
"Every year, there's an increase in athletes but that's matched by the generosity of Tauranga residents opening their doors and homes," says Vicki.
"Maureen's passion and drive for this project has been absolutely incredible and it's definitely opened up options for us in future."
That passion was contagious; within weeks, Maureen secured nearly 40 beds for the visiting athletes, with plenty of ideas for more.
"I'm really proud of them here," she says of her fellow residents. "The reaction that I've had has just been amazing and management here have been totally supportive. It's a two-pronged thing - I want to demonstrate we can all work together and it will be really good for the residents to have some company and outside interest for the week. My idea was to get into all the Metlife Care Villages this year - luckily there are some moments of clarity and I realised I'd taken on a lot just organising Greenwood Park but next year, look out!"
St Bernard's is a Catholic boys' school in Lower Hutt, catering for Year 7-13 students. This will be the school's first trip to the AIMS Games and director of sport Andrew Cavill says the Greenwood Park offer has been an ideal solution.
"Finding accommodation in Tauranga was a real issue but staying at a lifestyle village will be new and exciting for the boys," says Andrew.
"It will be good for them to be able to stay with an older generation and hopefully the residents will really enjoy having our boys there as company too and will get in behind them. All of sudden, St Bernards might have its own cheer squad for the week, and we hope the connection there can continue on."
About the Anchor AIMS Games
The 2017 Anchor AIMS Games will run from September 10-15 at a range of venues across the Western Bay of Plenty. The premier sporting event for 11, 12 and 13 year olds is a strategic partnership between Sport Bay of Plenty, Tauranga City Council and the four Bay of Plenty intermediate schools.
- 10,139 athletes
- 302 schools
- 21 sports
More on SunLive...