Workers evacuated after gas leak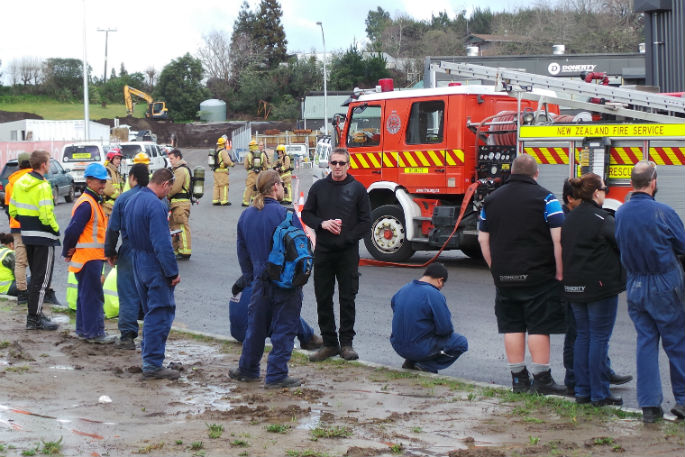 Click the image above to view slideshow
Businesses in an industrial precinct at the end of Taurikura Drive were evacuated this morning after contractors drilled a hole in a gas main.
Firefighters were called at 9.16am after the gas main in Paerangi Place was damaged.
They evacuated everyone out of the adjacent buildings to wait on the arrival of the gas authority, says Tauranga senior station officer Len Sabin.
Once the gas supply was stopped, firefighters cleared any residual gas from the nearby buildings before allowing people to return to work.
More on SunLive...