Turei resigns as Greens support drops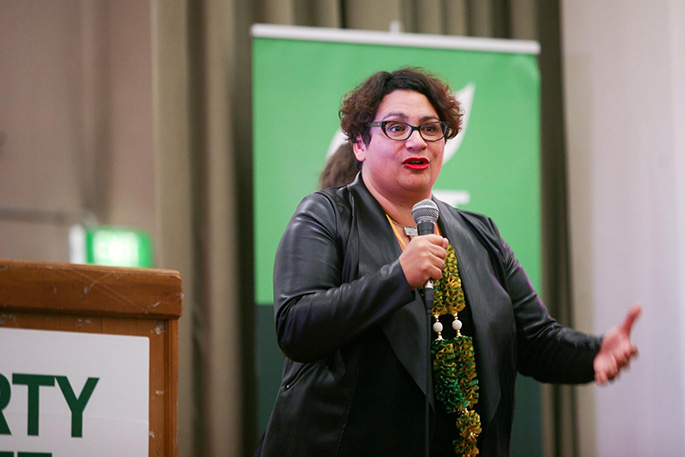 Click the image above to view slideshow
Green Party co-leader Metiria Turei's resignation last night came ahead of a considerable drop in the party's poll ratings.
The latest Newshub-Reid Research Poll puts the Greens on 8.3 per cent – a 4.7 per cent decrease.
Metiria resigned as co-leader just after 5pm on Wednesday night, ahead of the poll's release.
She had been under pressure for weeks following an admission she had committed benefit fraud in the 1990s, as well as registering a false address in order to vote.
Her actions prompted two members of the Green party caucus, Kennedy Graham and David Clendon, to resign themselves earlier this week in protest of her staying on as leader.
Meanwhile, the big winner in the latest poll is Labour, which surged to 33.1 per cent under the command of Jacinda Ardern – whom the poll also puts neck-and-neck with Bill English as preferred prime minister.
Jacinda says in her nine years in parliament, she has seen MPs from almost all parties resign under tough circumstances.
"Behind almost every single one has been a history of working hard and championing the people they have represented," she says.
"I want to acknowledge Metiria's enormous contribution to politics and important causes during the fifteen years she has been in parliament.
"We have worked together both as parliamentary colleagues and also as members of our respective senior leadership teams. Metiria has always had a steadfast commitment to social justice, especially championing the rights of children, and changing the government – a challenge I know we will both remain focused on."
ACT Party leader David Seymour calls Metiria's resignation 'a major victory for taxpayers'.
"The resignation of Metiria Turei is a major victory for taxpayers, for honest beneficiaries, and for decency in politics," he says.
"Metiria has finally done the right thing by the public and her party, but also her family who are now spared the intense scrutiny they would have faced as media investigated the undeclared support she received while on a benefit.
"ACT's focus on this issue has been completely vindicated. Metiria would not have resigned if there was no truth to the reports fed to me – reports that I prompted media to challenge her on.
"This means we can now move on to a campaign that focuses on policy, not personality."
More on SunLive...