Conserving Tauranga's historic textiles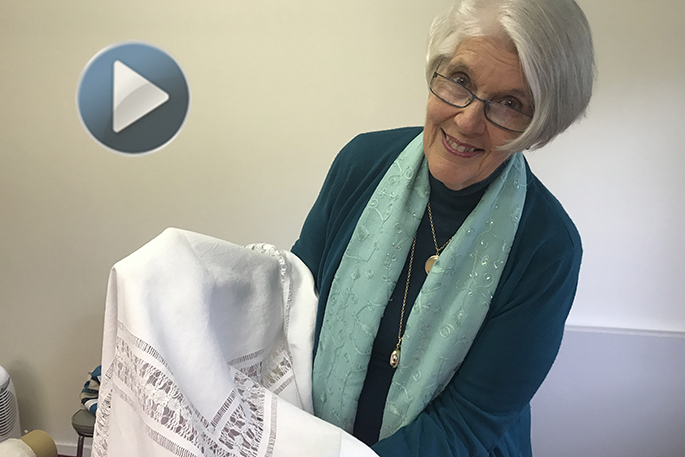 Click the image above to view slideshow
Tauranga has one of NZ's largest historical collections of textiles and fashion. It's stored carefully, out of public sight and access.
Correctly conserving and storing garments and textiles so they last hundreds of years is something that is of high interest to Tauranga's Heather Hamm.
Heather gave a talk on Sunday at the Tauranga Historical Society monthly meeting about her visit behind the scenes at the Victoria and Albert (V &A) Museum of Art and Design in London.
The V&A's Clothworkers' Centre for the Study and Conservation of Textiles and Fashion is a state-of-the-art facility in west London that offers visitors and researchers a truly unique opportunity to inspect and study one of the most important collections of textiles and fashion in the world, ranging from archaeological fragments to heavy tapestry and carpets, accessories and underwear to embroidered 18th century court dresses and contemporary haute couture.
It houses a collection that spans 3,000 years, and ranges from fragments to very large examples.
The Tauranga Historical Society works to preserve and promote the historical and cultural heritage of the Bay of Plenty for the people of the region and beyond.
Each month on a Sunday at 2pm, the society holds a meeting in the hall behind the Brain Watkins House at 233 Cameron Road. Anyone is welcome to attend, with a $2 entry and cup of tea or coffee provided afterwards. The Brain Watkins House is open to the public on Sunday afternoons.
Brain Watkins House
Very old lace
The Clothworkers' Centre at Blythe House, Olympia in London.
More on SunLive...