Young chess players vie for supremacy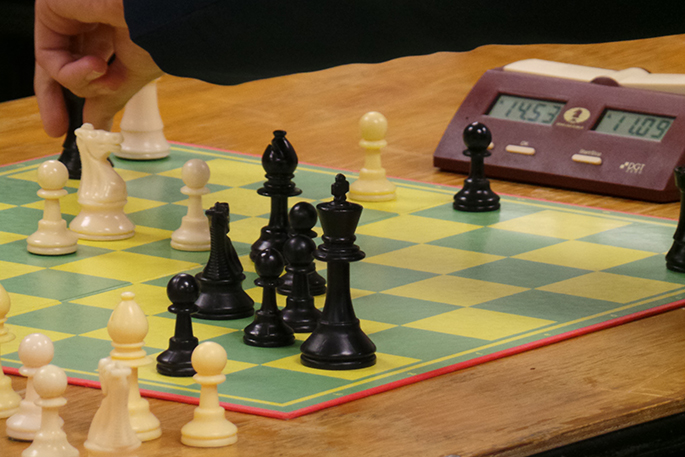 Click the image above to view slideshow
It's a game of strategy that's been played for centuries, and this week schoolkids from across the Bay of Plenty and Coromandel will be mastering their own chess strategies.
Tauranga RSA is hosting a regional chess competition for primary, intermediate, and secondary school students over three days, starting with the latter group today.
Event organiser Caleb Wright, from Mount Maunganui RSA Chess Club, says there are around 30 groups from 20 schools competing, including players from local high schools Mount Maunganui College, Aquinas College, Otumoetai College, Tauranga Boys' College, and Bethlehem College.
"The schools send their best players, with some sending more than one group. We're expecting around 120 students all up across the three days."
After every round, winners play winners, while losing players are paired with others who have a similar score. Players only have 20 minutes to make all their moves, with the clock ticking for every second they take contemplating their strategy.
It's one point for a win, and half a point for a draw – which Caleb says happens more often than you would think. At the end of the day, the group or team with the highest combined score wins.
That school then gets go to the national finals, which are in Christchurch this year.
Caleb says the students who make it through should be tough competition.
"They're not the best in the country, but they can put up a good fight. It's pretty tough out there because people in the main centres are a bit more intense, while we in the provinces are more relaxed."
The competition continues tomorrow and Thursday with the intermediate and primary school players at the Tauranga RSA, between 9.30am and 2.30pm. Quiet spectators welcome.
More on SunLive...