International biotech conference begins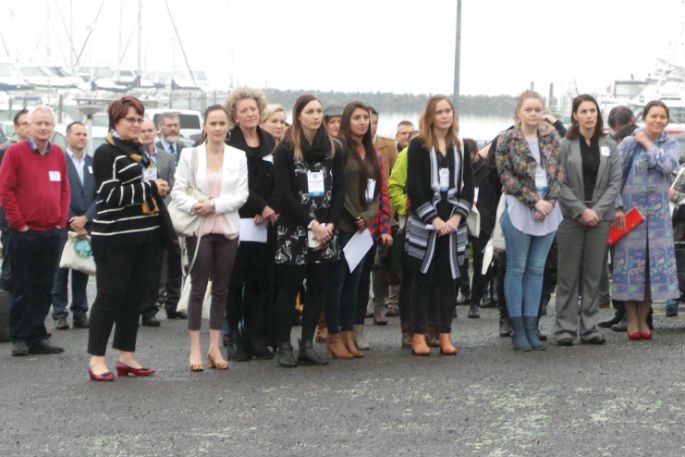 A unique international conference opens in Tauranga today, bringing together scientists and researchers from across both the planet and marine bioscience disciplines.
Conference chair and Chair of Coastal Science at Waikato University Professor Chris Battershill says the Blue2Green Marine Biotechnology Convention is the first where biotechnology and aquaculture researchers have met.
"It is probably the first internationally, as aquaculture scientists don't mix with marine natural products chemists, so at this meeting we wanted to bring them all together because we know they can share ideas and make breakthroughs," says Chris.
"It's about fast tracking and stimulating innovation, but in a sustainable sense.
"So our colleagues from China who are actually from our sister city Yantai are here, and colleagues from Ansan South Korea are also here, and of course across the Tasman, scientists from all around Australia are here as well.
"All up it's about seven countries represented, including Norway. We have speakers who are famous in their field from all those places, and what we wanted to do is show case the opportunities not only for the city but for the region - and the science we can facilitate."
A local focal point is the sea lettuce, says Chris. Making something good out of a problem.
"The blue to green logo is about solutions from the sea that have applications on land."
Delegates received a traditional Maori welcome and powhiri for the opening of the conference this morning, with the guests being called on to the venue at the Tauranga Yacht and Power Boat Club.
Speakers include Professor Ben Hankamer, Director of the Centre for Solar Biotechnology at University of Queensland; Dr Eva Anderson from the Institute of Marine Research (IMR) in Norway; Professor of Aquaculture Rocky de Nys (James Cook University) and Professor Song Qin (Chinese Academy of Science) who is the vice chairman of the International Marine Biotechnology Association (IMBA).
Professor Chris Battershill.
More on SunLive...