NZ soldiers train Tongan marines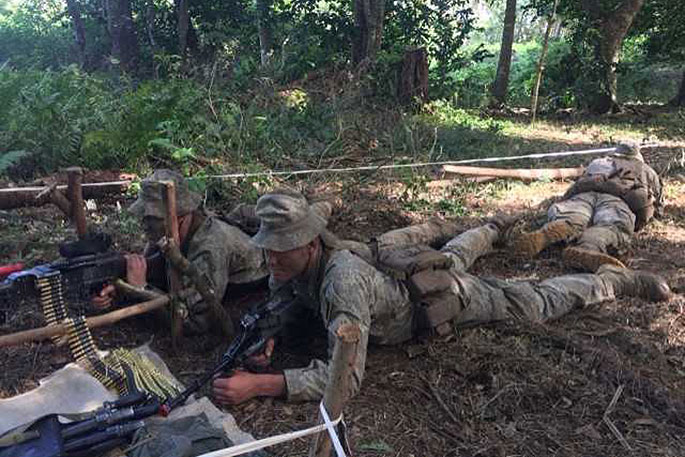 A contingent of New Zealand Defence Force soldiers are in Tonga, helping a platoon of marines from that country hone their jungle and night-fighting skills.
The training is part of an assistance programme between the two militaries.
Major Tom McEntyre, who is leading the NZDF contingent of 40 infantry soldiers, says members of the Royal Tongan Marine Infantry were getting training on specialist marksmanship, night shooting, patrolling in the jungle and operating as a platoon.
"The training aims to boost the capability and confidence of His Majesty's Armed Forces (of Tonga) and to strengthen our defence cooperation," says Major McEntyre.
One aspect of the training taught Tongan soldiers how to operate effectively in the bush, using stealth and observation skills, he says.
"The activity also enables our soldiers to practise operating in a tropical jungle environment."
The week-long training was being held in Tongatapu, the main island of Tonga, and was scheduled to finish on 8 August, he says.
The Tongan soldiers being trained will take part in Exercise Southern Katipo, the NZDF's biennial military exercise, later this year.
Soldiers from the Delta Company 2nd/1st Battalion Royal New Zealand Infantry Regiment are conducting the training, after taking part in Exercise Tafakula, a bilateral exercise between the United States Marine Corps and His Majesty's Armed Forces of Tonga.
More on SunLive...