Young Te Puke grower up for title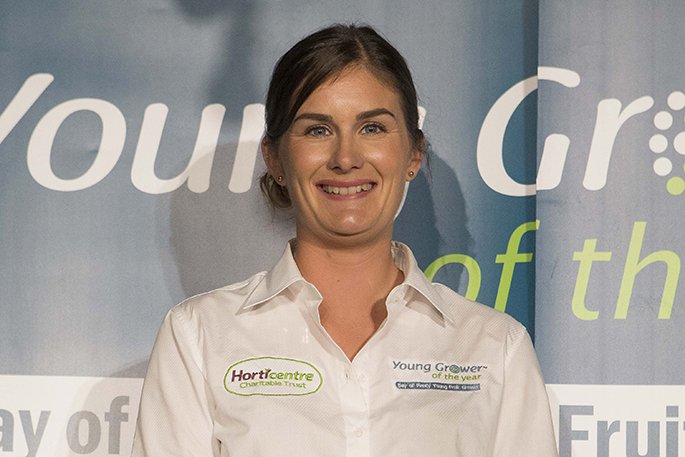 The Bay of Plenty's young fruit grower champion is set to battle it out in Christchurch next week for the national title of Young Grower of the Year 2017.
Erin Atkinson, 30, Technical Advisor for Apata Group Ltd in Te Puke, triumphed over five other young fruit growers to take home the Bay of Plenty title back in February.
On August 16 and 17, at the Sudima Airport Hotel in Christchurch, she will test her horticultural skills and knowledge against the other finalists to compete for both the national title of Young Fruit Grower of the Year and Young Grower of the Year 2017.
The competition is run by industry representative Horticulture New Zealand and sponsored by the Horticentre Trust and is now in its 11th year. In the national competition, one vegetable grower is pitted against four fruit growers to vie for the Young Grower of the Year title. One of the four fruit growers is also named Young Fruit Grower of the Year.
During the competition, Erin will compete in a series of practical and theoretical challenges designed to test the skills needed to run a successful export-focused horticultural business. All finalists also take part in a leadership panel discussion, before delivering a speech in front of the judges at a dinner event, where the winner is announced.
Horticulture New Zealand chief executive Mike Chapman says the aim of the competition is to foster excellence amongst young growers and future-proof what is a $5.6 billion industry that exports 60 per cent of total production to about 124 countries.
"The competition is an opportunity to celebrate the achievements of our exceptional young growers while also supporting them in their futures. Erin is a great example of the young people who are passionate about the industry's future and their role in it. She has such a promising career ahead of her."
More on SunLive...