Building boom continues in Tauranga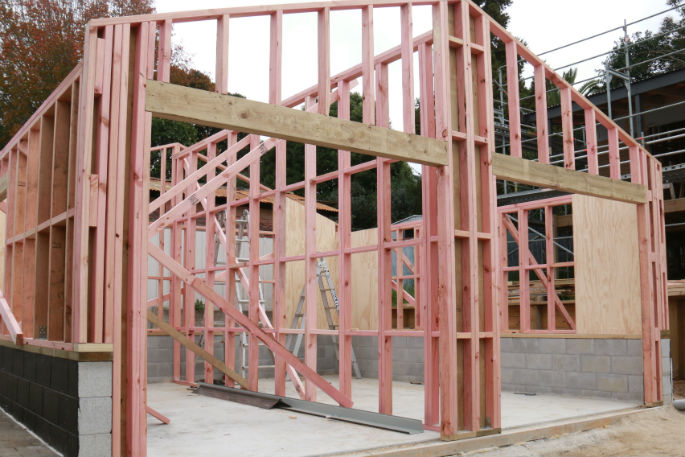 Tauranga's building boom continues to run at a steady pace, with Tauranga City Council issuing the highest value of single dwelling consents in the last two years in July, at $54.8 million.
There has also been a near record number of 134 new builds.
According to figures released by Priority One, the Western Bay increased the total value of consents issued by $5 million from June to reach $25.3 million and also had a high number of new builds, at $15.6 million for 36 new homes.
While the values are up, total numbers are down slightly in Tauranga. Building consent numbers for July are 268, down slightly from 275 last month, but well ahead of the 234 issued by Tauranga City Council in July 2016.
"Total value of consents issued in July was $76.8m, less than last month's $105.9m, which was boosted by the $39m consent for a tertiary campus in the city centre and remains the two-year high, but ahead of the $66.3m in consents issued in July 2016," says Priority One's Annie Hill. "The two-year low was $38.1m in consents issued in January 2017."
While Western Bay of Plenty District Council is still issuing well over $20 million in consents a month, the district's seven-month total dipped below that reached for the same period in 2016. It issued $154.8 million in consents this year, 4.2 per cent less than during the same period last year. However, overall consents in the Western Bay sub-region are 7.3 per cent ahead of those issued at the same period last year, totalling $648.6 million.
Commercial consents valued at $15.9m were also approved in Tauranga, with five worth $1m plus. Stage one of a $1.2m coolstore at Gargan Rd, $1.6m for six new villas at Pacific Coast Retirement Village, for a $1.3m office building at 25 Market Pl; $1.6m for stage 2A of the Tauranga Crossing retail development, and $2.2m for a new workshop and office block at Kennedy Rd. The number of commercial consents issued in July was 31, less than last month's 35 but one more than those issued in July 2016.
More on SunLive...